FGM: Met Police Target 'High Risk' Suspects at UK Airports to Stop Mutilation of Girls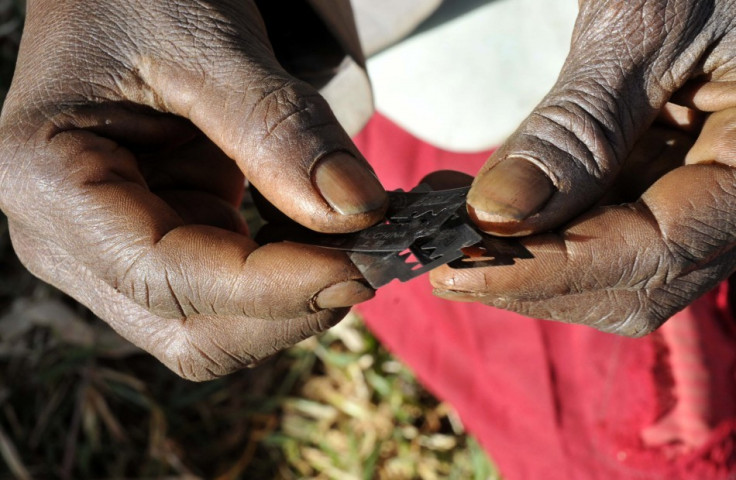 British police and border officials have been running a campaign at airports across the UK to intercept families who may have taken their children overseas to carry out female genital mutilation.
The campaign is aimed at promoting a zero-tolerance approach to the problem of FGM and has been carried out for the last seven days, including at London's Heathrow airport. Families suspected of going abroad for FGM to be performed have been stopped, as well as those returning to the UK.
Sir Bernard Hogan-Howe added that mandatory medical examinations to identify victims of female cutting may have to be considered in the UK.
"Our strategy is to target the cutters. They are hurting a lot of people and making profit from it. We realise why sometimes people don't want to complain against parents, but I think there's no excuse for them to fail to give information about cutters," Sir Bernard told the Evening Standard.
On Thursday, officers worked with FGM survivors who at Heathrow airport, focusing on British Airways arrivals from Sierra Leone and Abuja in Nigeria.
Young girls can reportedly be identified as victims by being dressed as "little divas" as the procedure is seen as a cultural female initiation ceremony. They may also appear withdrawn or distanced from their families, who often participate in the mutilation.
Cases of FGM become more prevalent during the summer holidays, when girls can be taken back to their countries of origin to be cut and have time to "heal" before they return to school.
Keither Niven, detective chief superintedent of the Met's team which specialises is sexual offences, child abuse and exploitation, told the Guardian: "FGM is illegal and constitutes child abuse. Many communities are familiar with the practice but not of its health risks, the fact that it is illegal within the UK, or that there is no religious basis to it."
"By holding this week of action we intend to raise awareness within communities where these offences are prevalent, by engaging with passengers travelling to and from countries where FGM is practised," he added.
The news comes as the NSPCC revealed that a dedicated helpline set up to deal with FGM calls has received over 215 calls in under ten months. The charity revealed that since last June, 96 cases from the helpline were referred to the police or children's services.
John Cameron, from the charity, said: "There's a major problem in some of our communities in the UK where children are subjected to this appalling abuse. Many, many thousands of children are at risk in the UK to be taken abroad to be cut and of course there is some suggestion that this might be occurring in the UK as well."
FGM has been illegal in the UK since 1985. Further legislation in 2003 prohibited girls being taken abroad to be cut.
© Copyright IBTimes 2023. All rights reserved.