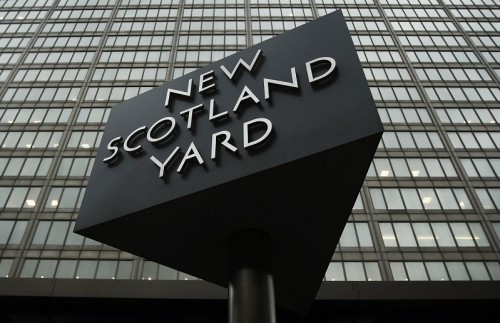 Police intervention has saved a number of women and girls in London from the crime of female genital mutilation, according to a senior detective.
Detective Superintendent Jason Ashwood, the head of Scotland Yard's FGM team, said his officers were using subtle because it was "very hard to investigate FGM when the victim is a very young child and the suspect is a family member", the Evening Standard reports.
The Metropolitan police stated that action was taken on 57 cases of suspected female genital mutilation out of 69. In many of these cases, police believe their action prevented girls from being subjected to the procedure.
Ashwood added that many cases were reported over fears of future cutting. He said: "We carry out a lot of police activity which may not result in an arrest or a prosecution but we are convinced that on a variety of occasions we have prevented a risk to a young child."
However, Sue Berelowitz, the Deputy Children's Commissioner for England, has said Londoners trying to report suspicions over FGM have been let down by the Met.
Speaking to a London Assembly, she revealed a senior member of staff at the Office of the Children's Commissioner had tried in vain to contact a police official over a case.
Berelowitz said the Met has "a way to go" to achieve the success of other forces, such as Greater Manchester.
She said: "We're pretty well informed in our office and pretty well connected and I cannot tell you how difficult it was for us to simply track down who to speak to."
She added that when they got through to the Met, they had dealt with the situation very well.
The Met has made 12 arrests over FGM allegations and five people remain on bail. Police have submitted seven cases files to the Crime Prosecution Service, with whom they are working three further investigations.
Sir Bernard Hogan-Howe, the Metropolitan Police Commissioner, said parents suspected of FGM were being stopped and given leaflets about the practice.
He said: "It is very hard for them to come back and say they weren't aware... If on their return they show any sign, if we have any intelligence or evidence that FGM has been carried out, then we have got an operation which seeks to intervene there."
Last week, the government announced a concerted drive to raise awareness and tackle the problem, which affects an estimated 65,000 girls under the age of 15 in the UK.
In response to the campaign, Liberal Democrat President Tim Farron and party colleagues Julien Huppert and Greg Mulholland tabled an early day motion in parliament, calling on the government and Department of Education to start measures to stop FGM. It was held on a special United Nations FGM day, on 6 February, to mark zero tolerance of the practice.