Unseen Cuba: First aerial photographs reveal island's spectacular beauty
Here's Cuba as you've never seen it before. Lithuanian aerial photographer and publisher Marius Jovaiša is the first artist to receive government permission to fly over the country and photograph it from above.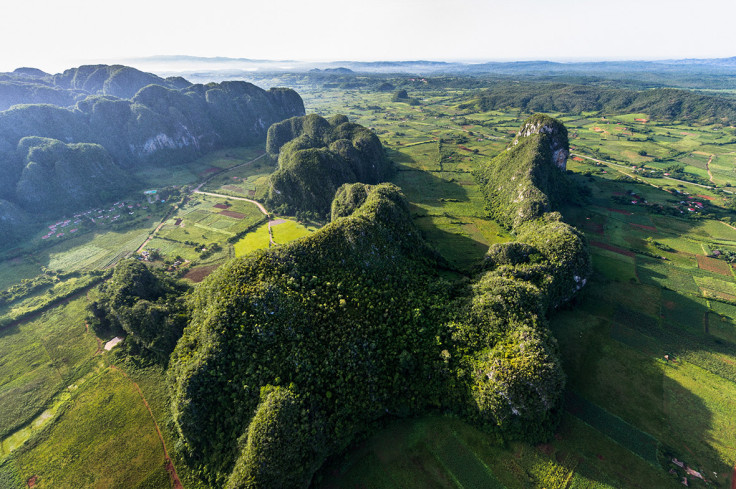 "Nobody had been able to take aerial pictures of the country because of the secretive political regime and technical difficulties," he told IBTimes UK. "I thought it would be awesome to try to become the first man on the planet who could convince the Cuban government to give permission for such an endeavour."
"That was the beginning of a long story," he continued. "I spent two years in the paperwork and bureaucracy stage. There were so many crazy requirements, unpleasant surprises, changes of circumstances, rules etc that I could write a separate book about it. I guess the Cuban military live by the rules written in the 1960s. Even though now you can go to Google Earth and see every square metre of Cuba, the military still tightly controls the airspace and its secrets."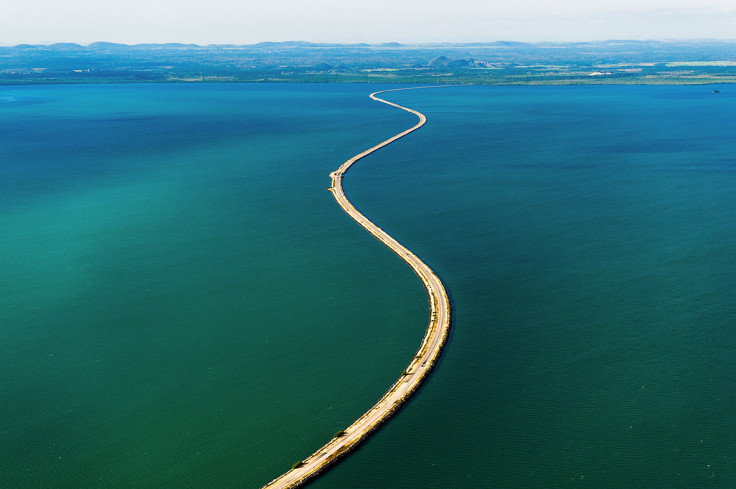 Jovaiša says on most aerial photography projects he would simply rent a helicopter, but the rental service in Havana had only a huge Russian-made MI-8 helicopter that wasn't viable. He bought a custom-built ultralight trike and had it shipped over from Australia.
He says the Unseen Cuba project took five years and a million dollars to come to fruition. But the results are spectacular. Turquoise seas, white sands, ancient villages, dramatic mountains and cities frozen in time.
In this gallery, we publish a selection of his beautiful photographs. See the Unseen Cuba website to learn more about the project and buy a copy of the book, featuring 400 aerial photos of the Caribbean island. There is also an app for Android and Apple phones and tablets, with additional interactive content.
Western Cuba
The majestic Havana, the shores of Varadero, the beauty of Ciénaga de Zapata, the timeless landscapes of Viñales ... the western third of the island of Cuba, comprised of the provinces of Pinar del Río, Artemisa, Havana, Mayabeque, Matanzas and Isla de la Juventud, is as diverse as it is enchanting.
Havana – or San Cristóbal de La Habana – is a grand metropolis of 2.2 million inhabitants and the beating heart of Cuba. Flanked by El Morro Castle and
the historic city centre of Old Havana, a narrow channel gives way to Havana Harbour, the island's main port.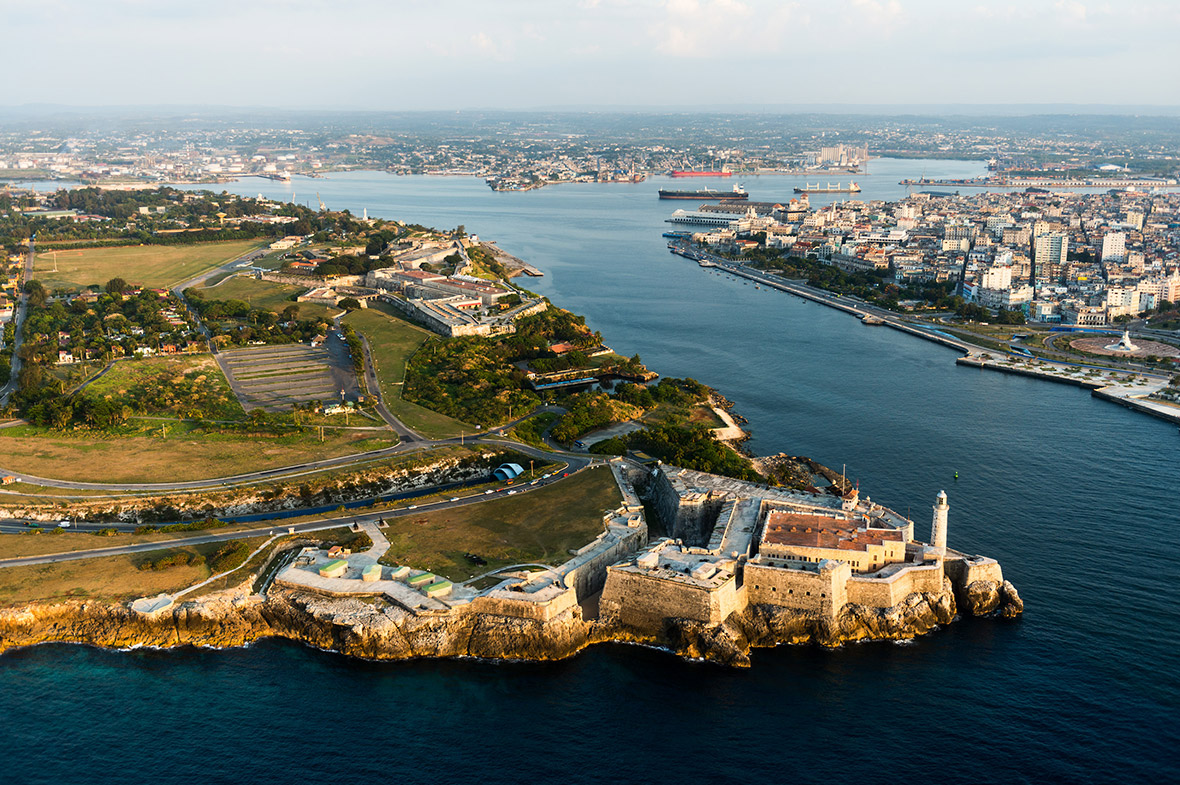 Central Cuba
Tourism is a key industry in the heart of the island, fuelled by the presence of two archipelagos of cays lined with white-sand beaches and bathed by turquoise waters, as well as charming colonial towns steeped in history like Trinidad and Remedios.
Eastern Cuba
Columbus first set eyes on these shores when he discovered Cuba and called it "the most beautiful land human eyes had ever seen". From the pristine white (and black) sand beaches in Holguín Province to the highest mountain in Cuba, this is a land of dramatic geographic contrasts. Small wonder, then, that it's home to four national parks, two Unesco biosphere reserves and two Unesco Natural World Heritage Sites.
It's also the cradle of revolution and strife. Fidel Castro launched his revolution in the eastern capital of Santiago de Cuba.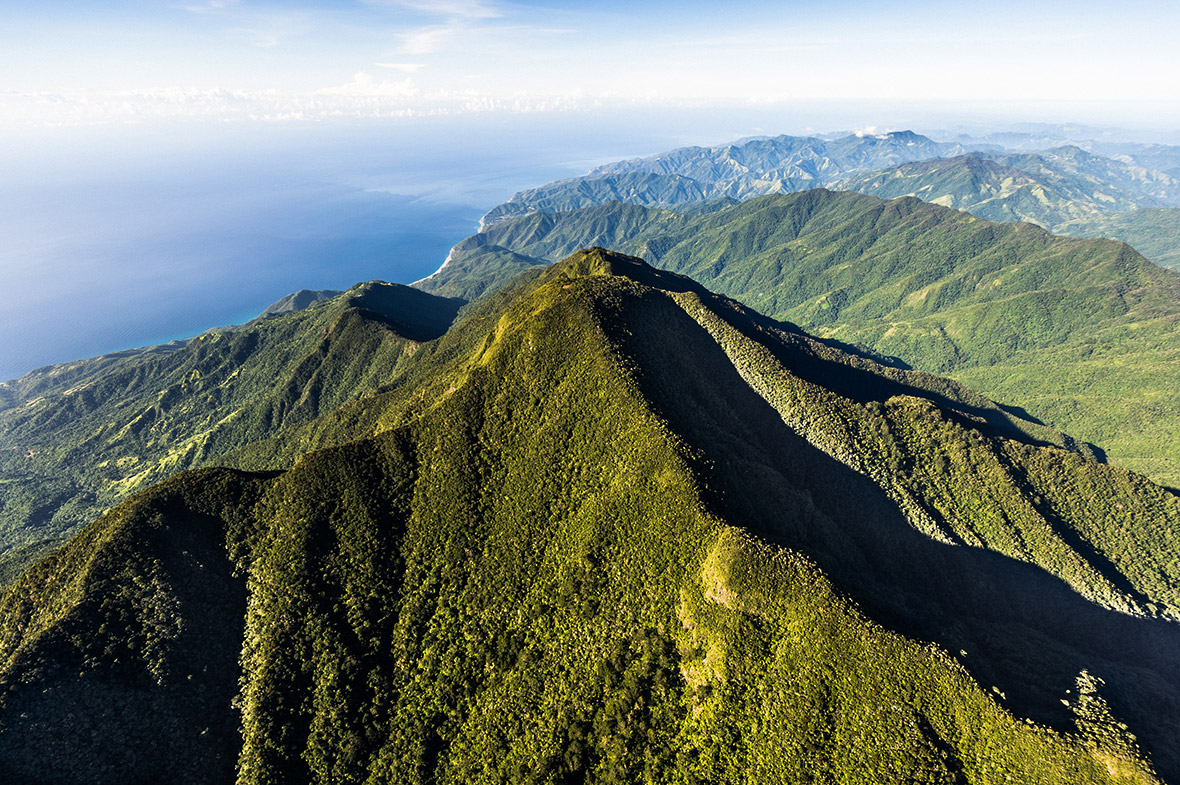 © Copyright IBTimes 2023. All rights reserved.