Convicted felons in the Philippines have told a Congressional hearing they had bribed a former justice minister and fierce critic of President Rodrigo Duterte, dealing another blow to her efforts to investigate the country's deadly war on drugs. Senator Leila de Lima has become an increasingly isolated voice since seeking to hold Duterte to account for unleashing a crackdown on narcotics.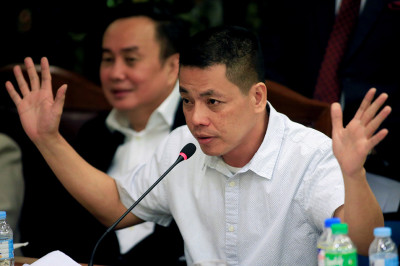 Bank robber Herbert Colangco told Congress he had paid three million pesos (£48,328) a month since October 2013 to De Lima, then justice secretary, to let him hold concerts and sell beer to inmates. He also said he ran a brothel and had been pressured to sell drugs to raise money for her election campaign, but had refused. He said the bribes were paid through a security guard and presented what he said were receipts for the money remitted.
Another convict testified to seeing de Lima in the cell of an inmate who monopolised drugs deals in one of the country's largest prisons. Two former prison officials told the panel they had delivered five million pesos in bribes to de Lima's home.
Filipino senators, led by boxing icon Manny Pacquiao, ousted De Lima from the leadership of a panel investigating drug-related killings. The justice and human rights panel was due to hear testimony on Thursday (22 September) from a self-confessed assassin who alleged Duterte had personally ordered hits and shot a man dead during his time as mayor of Davao City.
Legislators voted 16-4 with two abstentions on a motion brought by Pacquiao to unseat De Lima, after allies of Duterte said her probe had dented the country's international image. Her removal demonstrates how much clout Duterte has won in his short time as president, and how dissenting voices against his anti-narcotics campaign are increasingly marginalised.
"What is destroying the reputation of this country are the killings. It's not me," De Lima told reporters as she walked out of the senate chamber.
More than 3,000 drug suspects have died in the crackdown since Duterte assumed the presidency on 30 June. More than 600,000 others have surrendered to authorities for fear they also would be killed.
Duterte said in a speech that threats to investigate him locally or by international organisations like the UN over possible human rights violations would not stop him from proceeding with the drug crackdown. "I don't care whether there are a thousand hearings everywhere," Duterte said. "I will not stop until the last pushers on the street are fully exterminated."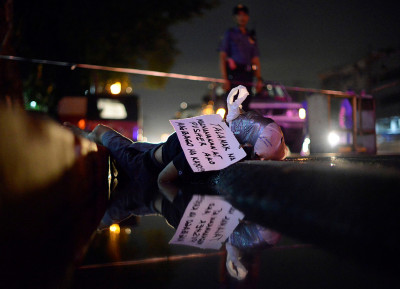 De Lima has had a running feud with Duterte. As the former head of the government's human rights commission, she investigated Duterte's alleged involvement in extrajudicial killings of criminals when he was mayor of southern Davao city, where he built a name for his tough crime-busting style. "I know that the president is behind this," De Lima told reporters.
The scope of senate inquiry is now uncertain and a separate probe will begin next week in the lower house, where witnesses are expected to give testimony linking De Lima to involvement in the drug trade, an allegation Duterte himself made, claiming her former driver took money from detained drug lords.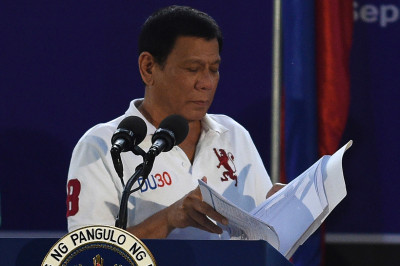 De Lima, who described the congressional hearing as a "sham" and predicted the testimony would be "lies and fabrications", will remain a committee member, but was replaced as its head by Senator Richard Gordon, an ally of the president.
De Lima's removal "is a blatant and craven move to derail accountability for the appalling death toll from President Rodrigo Duterte's abusive 'war on drugs,'" the US-based Human Rights Watch said. "The Senate is showing greater interest in covering up allegations of state-sanctioned murder than in exposing them."