Fifa scandal: Jack Warner 'to unleash avalanche of secrets' involving Sepp Blatter and Trinidad and Tobago election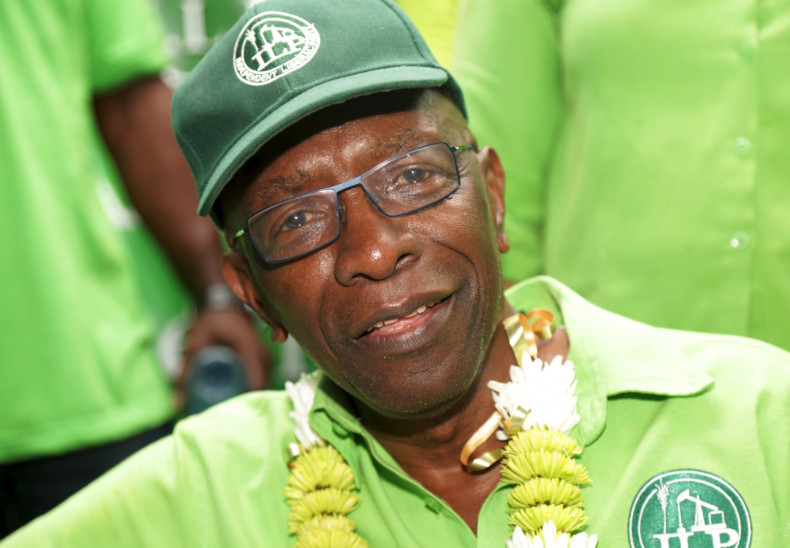 Former Fifa executive Jack Warner has said he will unleash an "avalanche" of secrets involving the football's world governing body and the 2010 Trinidad and Tobago national election.
Warner, who was recently put on Interpol's "most wanted" list after being one of 14 people indicted in the Fifa corruption scandal, claims he also has evidence linking Sepp Blatter to the allegations.
Speaking during a television broadcast in Trinidad, Warner said he fears for his life following his arrest but he can "no longer keep secrets" regarding Fifa as his home nation's election.
He said: "There can be no reversal of the course of action I've now embarked upon. I have suffered derision, indignity and ridicule and I've kept my mouth shut.
"Even in the face of taunts, I have kept quiet, fearing this day might come. I will do so no more.
"I will no longer keep secrets for them who actively seek to destroy the country."
Warner added the secrets he claims he will expose will "also deal with my knowledge of transactions at Fifa, including – but not limited to – its president, Mr Sepp Blatter".
Following the televised broadcast, Warner appeared at a Independent Liberal Party rally, telling his supporters: "Not even death will stop the avalanche that is coming."
He added: "The die is cast. There can be no turning back. Let the chips fall where they fall."
Blatter, who recently announced his intention to step down as Fifa president after 17 years in the wake of the corruption scandal, has yet to comment on Warner's claims.
The revelations came just a few hours after former Fifa executive Chuck Blazer admitted accepting a $10m (£6.5m) bribe in exchange for choosing South Africa as the venue for the 2010 World Cup.
The former executive vice president of the US Soccer Federation first admitted to accepting the bribe to a New York judge in 2013, but they have only just been made public following a petition from US journalists.
Blazer told Judge Raymond Dearie: "Beginning in or around 2004 and continuing through 2011, I and others on the Fifa executive committee agreed to accept bribes in conjunction with the selection of South Africa as the host nation for the 2010 World Cup."
Blazer added that between 1993 through the early 2000s, he and others agreed to accept "bribes and kickbacks in conjunction with the broadcast and other rights to the 1996, 1998, 2000, 2002 and 2003 Gold Cups".