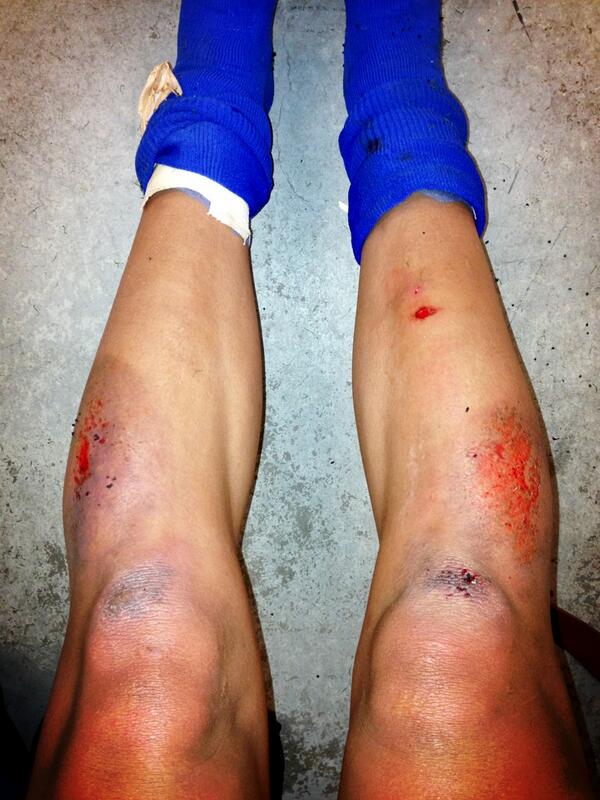 Angry female football champions may have dropped a hard-fought battle too soon against Fifa for forcing them to play the Women's World Cup on artificial turf. The indictment-riddled men's organisation is far more vulnerable to attack and demands for change now.
The best women football players in the world dropped a complaint early this year charging gender discrimination against Fifa for requiring World Cup play on artificial turf, which is widely regarded as dangerous, particularly for professional-level play. To no one's surprise, Fifa helped arranged several lucrative contracts with artificial turf companies, and Fifa executive committee members were likely reluctant to jeopardize those to make play safer for the women.
That wasn't the stated reason. Fifa general secretary Jerome Valcke, who has been linked to a $10m (£6.5m) bribe to choose South Africa as the 2010 World Cup venue, said Fifa's only concern was to "guarantee consistent top-level playing conditions for all 24 teams during the event" in Canada.
A group of some 60 players who filed the complaint last year with the Human rights Commission of Ontario against FIFA over the artificial turf pointed out that the organization spent $2m (£1.3m) to place natural grass in the Detroit and New Jersey venues for the 1994 men's World Cup.
It's too late to change conditions for the Women's Cup, which starts this Saturday, but the bitterness and the possibility of future play on fake turf remains. It's the first time ever World Cup play will be on artificial turf.
Rug burns and torn ligaments
"Simply put, it's the biggest competition that you can play in as an international footballer. That's it. And obviously, turf is a second-class surface. If it wasn't, then all men's teams would play on turf," US midfielder Megan Rapinoe told the Bleacher Report. "I think for us, just to know the amount of money FIFA makes every year, and the amount of money they made off the men's World Cup — and I think they'll make money off our World Cup—to say it's not plausible to put grass in?
US female football players, among most competitive footballers, don't plan on adjusting their play to save their bodies when competition begins, regardless of the extra heat of the turf and the frequent "rug burns" and torn ligaments of the less forgiving surface.
"When it comes to a World Cup, there is no adjusting your game," US striker Sydney LeRoux told the New York Daily News. "There is no turning back wishing you made that slide tackle but you can't because it's turf. We've moved past this turf issue. Obviously we came in very strong but we lost. But our voice was heard and I hope it never happens again. I hope women never have to play on turf again."