Fifa World Cup 2014: Chelsea Star Fernando Torres Urges Spain To Forget About Tiki-Taka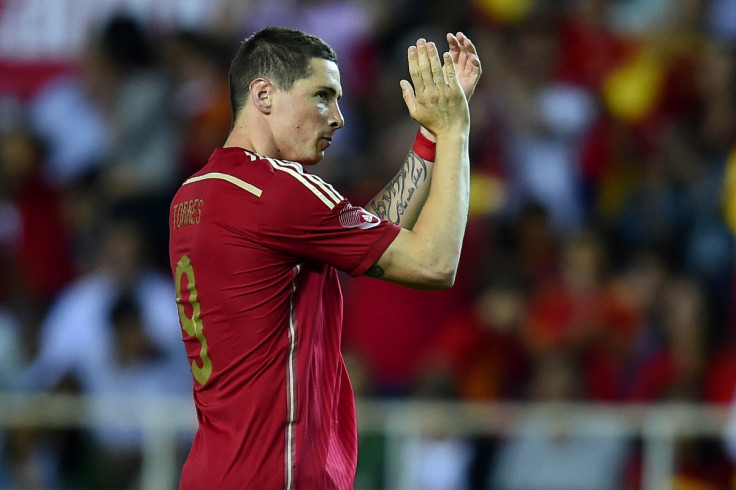 Chelsea striker Fernando Torres has urged Spain to forget about their tiki-taka style against Chile and urged his side to secure a victory by any means necessary.
Spain suffered a humiliating 5-1 defeat against Holland in their opening World Cup game – forcing them into a scenario where they must win their remaining games against Chile and Australia but also score enough goals to address their weakened goal average.
Doubts over tiki-taka's status in European football emerged towards the end of last season when Barcelona and Bayern Munich struggled in the Champions League with their passing game - while Spain's defeat against Holland increased those concerns.
And Torres himself has now questioned the style, claiming during the pre-game press conference that Spain needs to focus on winning by whatever it takes.
"The important thing is that we win, hopefully in our usual style, at the high level that allowed us to win the World Cup and Euro 2012. And if we can't win like that, we have to win anyway, because otherwise we'll have to go back home. All that's important is that Spain play and win."
"It is one of those days when no-one is worrying about who gets to play. It's about winning. I would love it to be that we play our football, get back into our stride, handle the ball well, but if it's not like that, we have to win no matter what. It doesn't matter who plays.
Meanwhile, Torres' team-mate Andres Iniesta added: "The most important thing we have to do is win, pretty much any way we can. But I think we will have a lot more chance if we play good football", added.
Nevertheless, Spanish boss Vicente Del Bosque has claimed that even though he will make some changes in the line-up the style his side have become infamous for will be the same.
""I'm going to make some changes, but not many. I have 23 players and the other day 12 players remained without playing and they're prestigious footballers working with important teams. Some of them may have the opportunity to stand out.
"We mustn't lose our identity, nor are we going to. I think a goal-scoring rout would be unsportsmanlike. I'm thinking of winning the match. We have to be brave, aggresive and not shy away. Although, it's possible we'll play in a way we're not accustomed to."
© Copyright IBTimes 2023. All rights reserved.