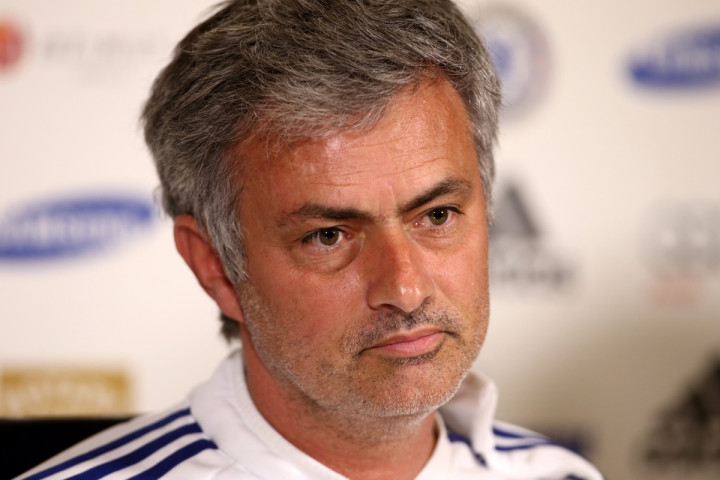 Chelsea manager Jose Mourinho has hit back at his former Real Madrid star Pepe, after the Portuguese centre-back was sent off during the first half of their opening World Cup game against Germany for headbutting Thomas Muller.
Even though Portugal were already losing 2-0, Pepe's red card left his team with no chance of securing even a point from the game and eventually they suffered a humiliating 4-0 defeat.
The Portuguese boss left the Santiago Bernabeu last summer after falling out with a number of Real Madrid stars including Pepe, who lost his place in the starting line-up after questioning Mourinho's decision to bench Iker Casillas.
Mourinho has now seized the chance to criticise his former defender, blaming him for the Portugal defeat and seizing upon the fact that he was born in Brazil.
"To leave a team playing with 10 men for such a long time is obviously a big handicap for the team," Mourinho told Yahoo Sports.
"The fact that he's not even a Portuguese man, I think that should put even more pressure on him to behave in a certain way, which he didn't."
"Maybe it doesn't deserve a direct red card, but deserves [punishment]. Because in spite of not being a clear aggression, there is a body language that many, many times pushes the referees to have these kinds of decisions."
Portugal still have the chance to progress to the knockout stage with two games remaining against Ghana and United States, but Mourinho is pessimistic about their chances.
"If I go a bit back and I analyse the Portugal performances in the last appearances in World Cups and European Championships, Portugal doesn't get big results against the best teams," he said.
"If I go back to the last European Championships, we lost against Spain on penalties. We also lost against Germany. In the last World Cup, we couldn't score against Spain and Brazil.
"So to say I expect Portugal to beat Germany or to expect Cristiano [Ronaldo] to score three or four goals like he does against other teams, I would be lying. At the same time, I was expecting a game that was much more balanced. I know the circumstances were difficult and playing with 10 men for such a long time, but 4-0 is disappointing."