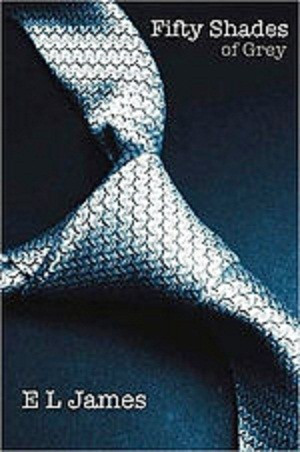 EL James' Fifty Shades of Grey has broken another record by becoming the fastest selling adult novel to sell one million copies in paperback.
The erotic novel passed the million mark in just 11 weeks, smashing the previous record of 36 weeks set by Dan Brown's The Da Vinci Code.
According to book sales monitor Neilson Bookscan, the book - the first in a trilogy- also broke the record for weekly paperback sales, selling 397,889 copies.
The previous weekly sales record was held by JK Rowling's The Tales of Beedle the Bard, which sold 367,625 copies in 2008.
Earlier this week, Amazon confirmed the novel had also become the first ebook to sell one million copies on Kindle.
Gordon Willoughby, director of EU Kindle, said: "EL James' books have become both the fastest-selling and the best-selling series ever on Kindle. That's an exceptional achievement for a debut novelist and we're excited to see her pass the one million sales milestone."
The two sequels of the book, Fifty Shades Darker and Fifty Shades Freed, sold 245,801 and 212,832 respectively, meaning the entire series sold more copies last week than the rest of the top 50 by around two to one.
The bestselling erotic novel was written by the former television executive and mother-of-two Erika Mitchell under the pseudonym EL James. It started out as a piece of Twilight fan fiction on the internet and has now sold 1,162,637 copies, according to Nielsen BookScan, making it the 32nd bestselling book since records began in 1998.
The phenomenal success of the books has led to an inevitable succession of other erotic works.
One of the latest erotic books is from a series by US author Sylvia Day called Bared to You, which is already available as an ebook and will arrive in paperback form in July.
There are also releases by Marina Anderson (Haven of Obedience), Indigo Bloome (Destined to Play) and Vina Jackson (Eighty Days Yellow) all set be released in a bid to mimic the success of James' trilogy, which has been termed "mummy porn".
Brown still holds the record for overall weekly adult sales for the hardback edition of The Lost Symbol, which sold 590,964 copies per week in 2009.
Rowling's last three Harry Potter hardbacks still hold the overall weekly record, selling 1.8m, 1.4m and 1.4m copies a week in 2003, 2005 and 2007 respectively, according to The Bookseller.