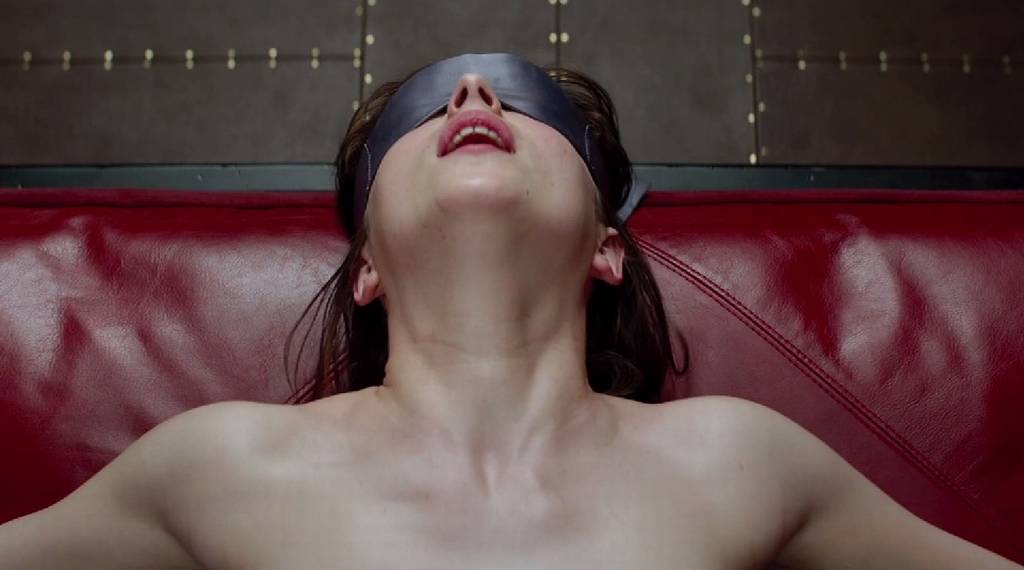 Nobody has seen Fifty Shades Of Grey yet, with the exception of the British Board of Film Classification, who gave it an 18 certificate, but the much-anticipated blend of sadomasochistic sex and emotionally manipulative billionaires has got everyone all riled up.
Ahead of the premiere at the Berlin Film Festival on Wednesday 11 February, the film adaptation of EL James' best-selling erotic novel has become the target of protests from a number of domestic violence campaigners, anti-pornography feminists and religious groups.
Having sold 100 million copies since it was released in 2011, Fifty Shades Of Grey was a breakthrough in the genre of "soft porn" – a phenomenon set to become even further in the mainstream with film release.
The plot centres on Christian Grey, an emotionally damaged billionaire dreamboat who seduces college graduate Anastasia Steele. After filling out some heavy paperwork presented to her by Grey, Steele consents and adopts the role of the submissive female. For 125 minutes, she is bound, spanked and flogged.
The argument made by protesters is the film, set to be the highest-grossing release of this year, glamorises domestic and sexual abuse in a fantasy of wealth and sexual allure. But the problem is not just with pornography, it is that we are incapable of distinguishing between reality and fantasy. Censoring or boycotting Fifty Shades Of Grey – or any other soft or hard pornography – will do nothing to change this, but education will.
Sex education in Britain is pretty dire. According to study by the National Union of Students, more than 60% of 2,500 school and university students watch pornography to get information about sex. It is appalling that we are so prudish as a society that we fail to teach that pornography is not an accurate representation of sex – fundamental information in educating of young men and women about consent, sexual and domestic violence and sexual boundaries.
Censoring pornography is not realistically feasible, due to the free, non-regulated pornographic content that is widely available online. And pornography itself – consenting adults having sex on camera – is not inherently sexist or abusive.
But in practice, women more often than not play submissive positions, the gaze behind the lens is male and pornography laws unfairly target women. These are the problems we should be educating young people about, because they aren't going to stop watching pornography any time soon.
Regardless of whether bondage, discipline, sadism or masochism is your cup of tea or not, there are men and women worldwide who do enjoy BDSM. How is denying its existence by censoring or boycotting a film - which depicts a skewed, Hollywood-version of sadomasochistic sex - going to solve the problems of domestic and sexual violence? It is arbitrary and amounts to nothing more than sticking a plaster over a gaping wound.