Despite endemic sexism and violence against women, 2014 has marked a turning point in the fight for gender equality. Attitudinal changes have begun a paradigm shift in the social standing of women, abetted by the growing recognition that a country cannot thrive if women are excluded from work and education.
From female genital mutilation (FGM) to revenge pornography, the stories that have captured the world's attention in the last 12 months have focused on the global struggle of women facing discrimination, harassment and misogyny. Human rights abuses have been discussed and condemned, heralding a potentially permanent shift in the landscape of women's rights – one that will continue into the future.
This is not to say that such problems no longer exist – statistically, 120 million worldwide women experienced rape or sexual assault in 2014, and roughly 15 million girls under the age of 18 were forcibly married. But the calls to end violence and discrimination are becoming increasingly louder, and the voices of women are being heard as never before.
Revenge pornography
The sharing of explicit images online of someone without their permission – typically by a partner or ex-partner – has long been regarded as abhorrent. But in 2014, the popularisation of the term "revenge pornography" unified the invasion of privacy with its devastating consequences – to subjugate women, exert control, inflict fear and potentially destroy lives. Hundreds of victims around the world, mainly women, came forward with their experiences of revenge porn.
Progress has a price, however, and it was the hacking of female celebrities' personal photos at the end of August that brought revenge porn to the world's attention. Hundreds of images, including those of Jennifer Lawrence and Rihanna, were circulated online after hackers accessed their iCloud accounts.
Lawrence was particularly vocal about the crime. "It is not a scandal. It is a sex crime," she told Vanity Fair. "It is a sexual violation. It's my body, and it should be my choice, and the fact that is it not my choice is absolutely disgusting."
Revenge porn was criminalised in Britain in October, but perhaps most significantly, 2014 brought about a significant change in attitudes towards victim-blaming. The question "Why would anyone take naked photographs of themselves anyway?" was finally dismissed as irrelevant, and the focus was shifted onto the perpetrators.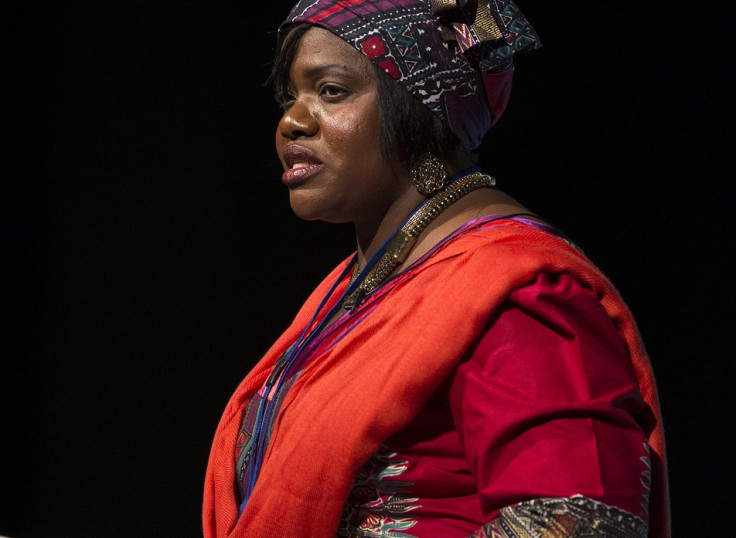 Female genital mutilation
Until 2014, the number of girls and women living with or at risk of FGM remained relatively unknown, but the work of survivors and campaigners worldwide has brought the human rights violation to public attention. More than 125 million women and girls alive today have already been cut, according to the World Health Organisation.
Alimatu Dimonekene, who survived FGM in her native Sierra Leone, now works as an FGM prevention officer in London. She told IBTimes UK that the past 12 months have been crucial in eliminating the procedure.
"FGM has been brought to the attention of the public through the fight of great pioneers like Efua Dorkenoo, Dr Comfort Momoh, Jane Ellison and countless voices of survivors like myself," she said.
Although Britain specifically outlawed FGM in 1985, it is estimated that over 20,000 girls remain at risk of it in the UK. In July, the UK hosted the inaugural Girl Summit, the first of its kind to mobilise international efforts to end FGM and child marriage.
"We are committed to bringing the message of change to our communities to stop the practice, working tirelessness to show the risks and complications of FGM," Dimonekene added. "2014 has been a brilliant year for raising awareness."
HeForShe
The feminist movement has long been regarded as led by women, for women. But in 2014, the historic United Nations' HeForShe campaign became the first of its kind to galvanise male support for women's rights.
The campaign aims to enlist one billion boys and men globally to become advocates for the political, social and economic equality of the sexes – something never done before. High-profile coverage of the launch was encouraged by the opening speech by UN Women Goodwill Ambassador Emma Watson.
Speaking about her own experiences of sexual objectification, it was watched by thousands and shared countless times on social media, striking a global chord about the need for a worldwide dialogue to end inequality.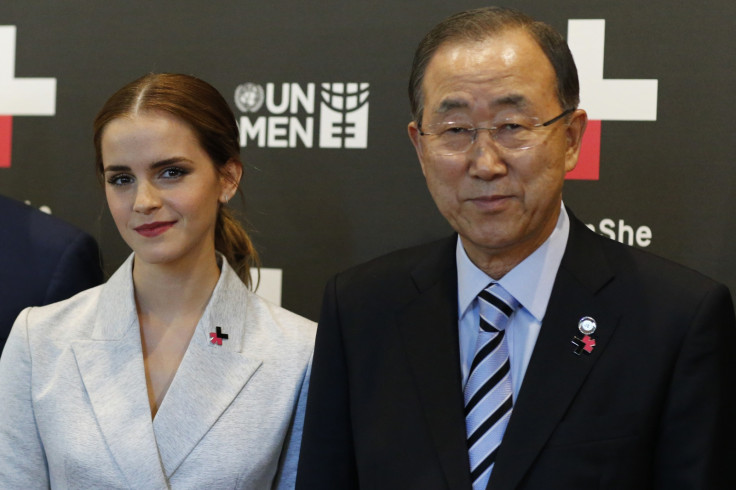 Malala Yousafzai
Where girls seeking an education could once be killed with impunity by the Pakistani Taliban, the world responded to the shooting of one campaigner, Malala Yousafzai, by awarding her the 2014 Nobel Peace Prize.
Yousafzai became the youngest Nobel laureate in history five years after she wrote an anonymous diary about life under Taliban rule in northwest Pakistan, and three since she survived being shot by the militants.
Yet just one week after Yousafzai was awarded the prize, the world watched in horror as devastating scenes unfolded after militants from the Pakistani Taliban attacked an army-run school in Peshawar, killing 141 people – 132 of them children.
Ahmed Rashid, an expert on the Islamic militants, told the BBC the insurgents had various reasons to attack the school; in part to seek revenge on the Pakistani army for operations against them, but also to send a message to supporters of Yousafzai.
"I am heartbroken by this senseless and cold-blooded act of terror in Peshawar that is unfolding before us," Yousafzai said on the attack. "I, along with millions of others around the world, mourn these children, my brothers and sisters – but we will never be defeated."
Progress
While 2014 has been blighted by a pandemic of sexism, from GamerGate misogynists to trolls from men's rights movements, progress is being made in the form of catalytic public conversation. From FGM to Page 3, women are leading a major backlash against equality.
The Everyday Sexism Project, which invited women to air their experiences of harassment, has received well over 80,000 entries and now has 20 international branches. First used following the Isla Vista Killings in Califonia, the hashtag #YesAllWomen reflected a grassroots campaign in which women shared their personal stories of discrimination.
Stories of harassment were no longer taboo – the veil of shame lifted from talking about sexual violence. In 2014, the world awoke to the voices of all women, regardless of race, class, gender identity or sexual orientation.
Activism in the streets and online has pushed the need for change, which has begun to be implemented in the form of international campaigns, new legislation and the recognition of those who work unremittingly to change the treatment of women. Great strides have been made by the women's rights movement this year, but it is just the beginning.