Fifty Shades Darker's steamy elevator scene is reason enough to watch this latest trailer
The sequel to Fifty Shades Of Grey is set to release on 14 February 2017.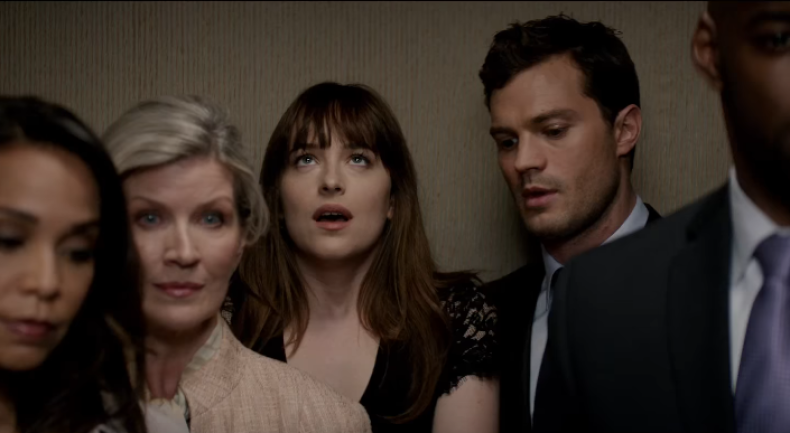 Universal Pictures released the second trailer for the upcoming film Fifty Shades Darker on 7 December and it is downright erotic. In the video of the sequel to Fifty Shades Of Grey, Christian Grey (Jamie Dornan) asks Anastasia Steele (Dakota Johnson) out to dinner weeks after the two parted ways (in the earlier film).
From a casual interaction, the scene quickly shifts to a fancy dinner during which Grey convinces Steele to take off her underwear. This is followed by a crowded elevator clip that might just be the most lip-biting scene in the trailer. Grey bends down acting as if to tie his shoelace but on the way up glides his hand over Steele's leg and under her dress.
With little care for the others in the car, the two engage in some very risqué business and the scene again shifts to one in the bathroom where they continue to make out under the shower.
By and large, the trailer does have a satisfying amount of sex scenes between the couple but there is also a focus on the big dramas that come in tow with Grey's world of secrets and BDSM.
Leila, his former submissive, turns up to scare Steele at various points and Elena Lincoln (played by Kim Bassinger), the much older family friend who was the business magnate's first dominant, steps in to warn Steele that she will never be enough woman for her man.
Fifty Shades Darker is based on EL James' second book by the same name and is expected to release in theatres on 14 February, 2017.
To know more, watch the complete trailer for the film below: