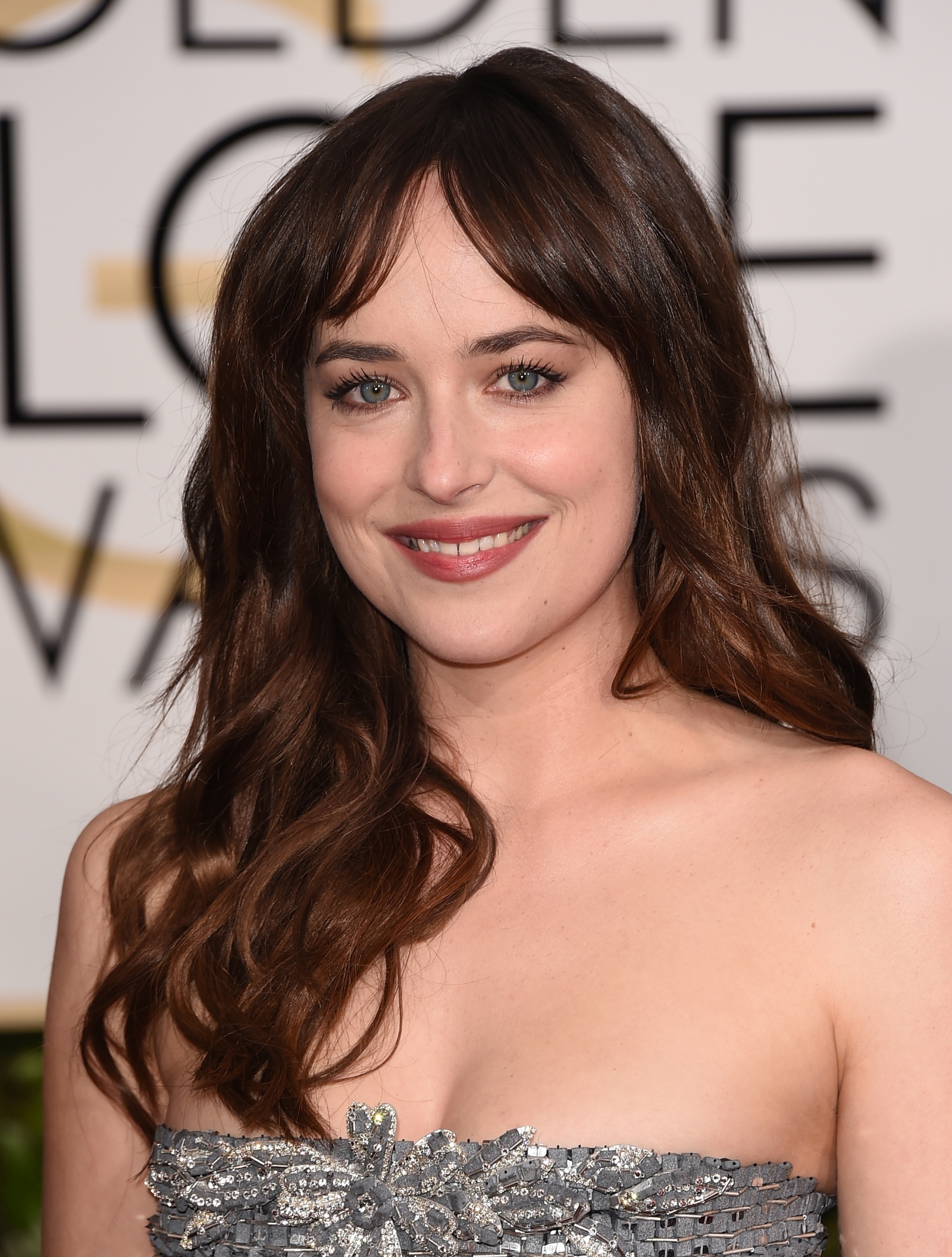 Dakota Johnson may have shed her inhibitions to portray Anastasia Steele in Fifty Shades of Grey, but she revealed she wasn't ready to be spanked on screen.
The 25-year-old actress revealed that she had a body double to stand in for an S&M punishment scene with her co-star Jamie Dornan because she couldn't handle the pain.
According to the Daily Star, Johnson said: "There was a close up of a bum getting hit with a belt. That was not my bum, because I didn't want to get hit with a belt."
In an interview with Access Hollywood the actress, who is the daughter of Melanie Griffiths, revealed that her favourite sex scene in the film is when her character Steele loses her virginity to Christian Grey.
"The virginity scene I think is something that is so beautiful," she explained. "And the way that [cinematographer] Seamus [McGarvey] and [director] Sam [Taylor-Johnson] shot that scene – it's really incredible. And the colors! It's so saturated and then, just watching a really profound moment in a young girl's life. I think that was pretty special to do."
Johnson was largely unknown in Hollywood before winning the high profile role, but the worldwide furore around the film has turned her into an overnight sensation. However, she felt she couldn't miss the opportunity to take part in the big screen adaptation of E.L. James' bestselling novel.
"I think about my dwindling anonymity," she said in an interview with VOGUE magazine. "And that's really scary because a very large part of me would be perfectly happy living on a ranch in Colorado and having babies and chickens and horses - which I will do anyway. I wanted to be involved because it's so different and it's an intense love story," she added.
The rising star took to the red carpet last week for the London premiere of the movie in a bold white dress slashed to the navel.
With a huge following and well as substantial pre-ordered ticket sales, it's expected that Jamie Dornan who plays Christian Grey and Johnson will both become household names overnight, despite the mixed reviews for the film.
Fifty Shades Of Grey opened worldwide on Valentine's Day.