Fifty Shades of Grey has been banned in Malaysia after it was described as being "more pornography than a movie."
The raunchy movie was due to have its official cinema release in the country on February 12, but has now been cancelled after the Malaysian Film Censorship Board (LFB) denied the Sam Taylor-Johnson-directed film a certificate.
The on-screen adaptation of E.L. James bestselling book has been deemed unacceptable for viewing for its "sadistic" content.
LPF chairman Abdul Halim Abdul Hamid said: "The board made a decision in view of the film containing scenes that are not of natural sexual content. The content is more sadistic, featuring scenes of a woman being tied to a bed and whipped."
By comparison the sexually charged film which is described as showing 'strong sex and nudity' as well as 'the portrayal of erotic role play', has been passed without any cuts in the UK and the US.
The British Board of Film Classification (BBFC) made the BDSM movie an 18 certificate, but said the work 'passed uncut' while in the US, the film has been rated with an R certificate.
The uncensored sex scenes make up 20 minutes of the 100 minute movie, making it the most sex-filled film in years.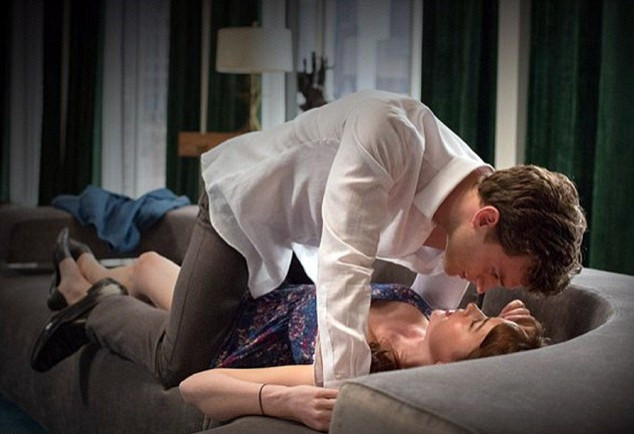 Jamie Dornan portrays the domineering Christian Grey who reveals his passion for BDSM to student Anastacia Steele, played by Dakota Johnson who soon becomes his lover.
Speaking to Glamour magazine, Johnson said she is concerned about people seeing the graphic movie. C
"I don't want my family to see it, because it's inappropriate. Or my brother's friends that I grew up with. Also there's part of me that's like, I don't want anyone to see this movie - just kidding."
Dornan has also said he doesn't want his children to see the movie ever. "When my daughter's 18, I'm not going to be going 'You've gotta watch Daddy in Fifty Shades Off Grey.' But there will be greater things to protect her from than Dad's arse on the big screen."
EL James has sold over 100 million copies of her Fifty Shades Of Grey trilogy worldwide, which has now been translated into over 50 languages selling over 100 million copies worldwide
The movie is one of the most highly-anticipated releases of the year, with the trailer having already been watched a massive 45 million times on YouTube.
Fifty Shades of Grey hits cinemas in the UK on February 13.