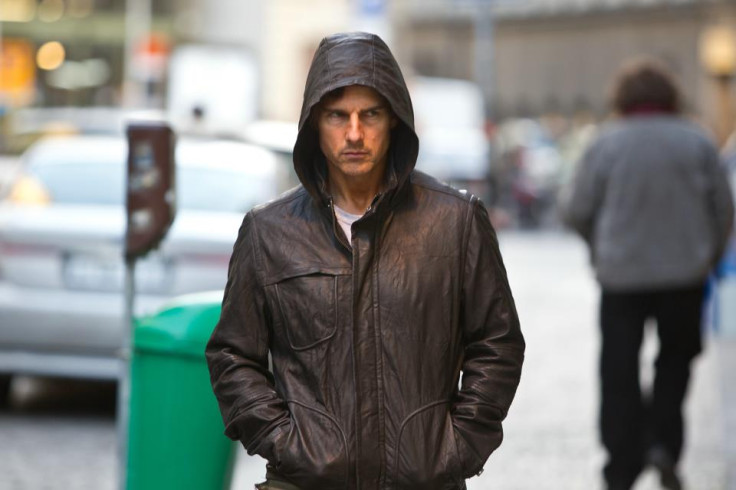 Production on the sets of Tom Cruise's Mission: Impossible 5 is halted for a week, following a disagreement about the ending scene.
According to a report a few issues are plaguing the picture ahead of its July 31 release date.
Director Christopher McQuarrie was given the extra time to work out a new and improved finale with a writer friend whose identity remains a mystery, reports The Hollywood Reporter.
It is unusual and costly for a big-budget film to halt in the middle of production, especially one with a release date about five months away.
Paramount recently moved its release date way up, from Christmas to July 31.
While one source claims that McQuarrie was "scrambling" to come up with an ending that would work, a Paramount insider puts a more positive spin on the break.
"Chris, Tom and a third person wanted to take a minute to get from what they thought was a good place to a more perfect place," a source revealed to THR, noting that if the studio had been really concerned, it would not have moved up the release date.
However, director McQuarrie slammed false reports about an "unknown writer" on Twitter.
A shout out to @thr live from set. #MI5Diary

— ChristopherMcQuarrie (@chrismcquarrie) February 20, 2015
Live, from the set of the #MI5 finale, the "unknown writer" sends his regards to @thr before cashing his paycheck. pic.twitter.com/OEk2pWvT46 — ChristopherMcQuarrie (@chrismcquarrie) February 21, 2015
The movie reunites Tom Cruise with fellow special agents Jeremy Renner, Ving Rhames, and Simon Pegg. Joining the action for this go-around are Alec Baldwin, Rebecca Ferguson, and Simon McBurney.