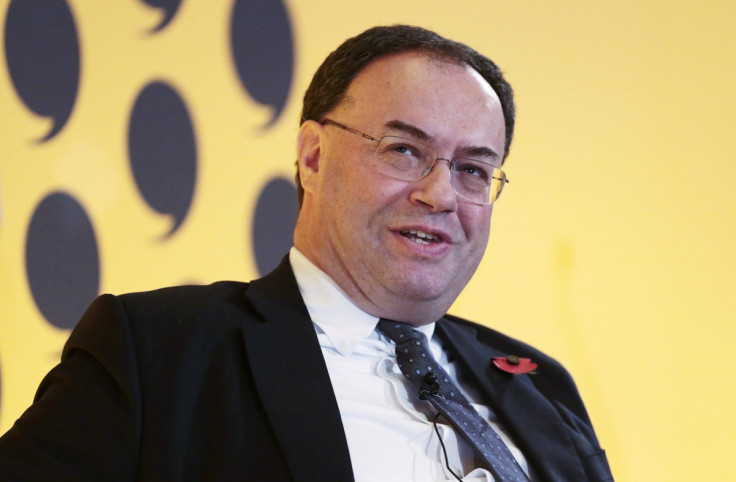 The City's watchdog said that Brexit should not disrupt free trade and open markets in London's financial services industry.
Andrew Bailey, the head of the Financial Conduct Authority, insisted that Britain leaving the European Union should not end decades of strong ties and close cooperation between the City and Brussels.
He said: "Brexit does not need to lead to calling into question the fundamental principles of free trade and open markets."
The head of the UK's financial regulator added that "open markets, freedom of location and free trade in financial services matter a lot and should be preserved".
His remarks come as a City delegation heads to Brussels this week to press for a free-trade deal on financial services following Brexit, led by former Conservative City minister Mark Hoban.
City leaders are nervous that the March 2019 deadline for the UK's departure from the European Union, will badly hit Britain's status as a European financial centre unless it secures an additional deal.
Bailey added that after Brexit there should be "strong co-ordination" between UK and EU regulators to ensure that firms can move freely between London and the European bloc.
He said: "We also need to preserve close regulatory and supervisory links with the EU. Looking ahead, strong co-ordination is a sensible approach to take in order to demonstrate the strength of the system."
Bailey was giving a speech at Thomson Reuters in Canary Wharf, London, home to some of the biggest financial firms.
He added: "I see no reason why we should sacrifice open financial markets and free trade, as an inevitable response to Brexit."
City fears over Brexit
The City currently provides three-quarters of EU hedging activities and foreign exchange, and half its lending and securities transactions.
But last month, the EU revealed a draft law to give it the power to move the lucrative euro-clearing business out of London and keep it in the EU after the UK leaves in 2019.
Banks in particular fear they may have to move thousands of staff to financial centres such as Frankfurt and Dublin.
Financial services firms currently based in the UK will face €15bn of restructuring expenses and up to €40bn of extra tier one capital requirements, according to research for the Association of Financial Markets in Europe.
Michel Barnier, the EU's chief negotiator, has said there should be specific arrangements made with the City, but Brussels is unwilling to discuss the future relationship with the UK until "sufficient" progress is made over the divorce settlement between Britain and the bloc.