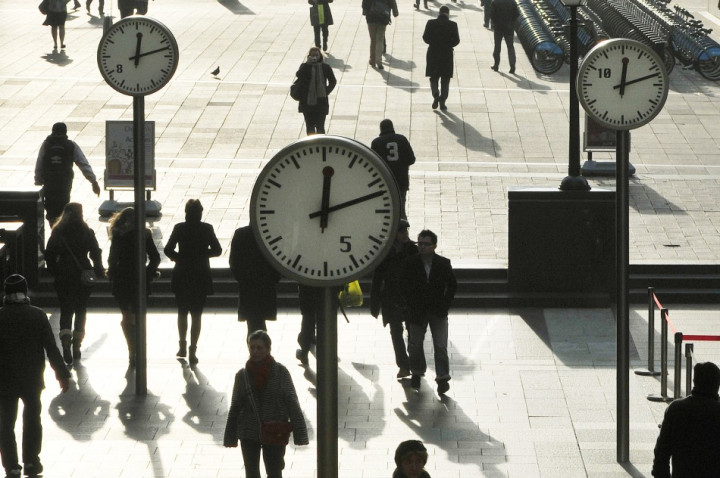 Optimism among Britain's financial firms is growing as the country's comatose economy starts to show signs of life.
A quarterly survey of the financial sector by the Confederation of British Industry (CBI) and PwC found that business volumes had continued to pick up in the three months to June and higher profitability is being reported overall.
"These very positive responses suggest that, barring any external economic shocks, the recovery in financial services sentiment that began at the end of 2012 will be sustained for the remainder of the year," said the CBI/PwC report.
Improving private sector data from the service, manufacturing and construction sectors suggest there will be 0.6% growth in the second quarter. While the worst of the eurozone crisis appears to be over, the survey shows that Britain's economic troubles are likely to continue.
Despite a recent increase in financial sector vacancies - a 20% increase in May, according to Morgan McKinley's London Employment Monitor - staffing levels fell in the quarter.
"Improvements in profitability are not just down to stronger levels of business. Total operating costs are declining, and this is expected to support profitability growth over the summer," said the report.
"Numbers employed are reported to have declined during the quarter, but a modest recovery is predicted over the summer months."
At a sub-sector level profitability performance varied. All financial services sub-sectors reported profitability at varying levels in the three months to June, expect for life insurance which had a survey balance of -88%.
"The impact of weak demand on revenues is proving to be severe. Almost all those surveyed report lower premiums and weaker levels of new business," said the report.
"Combine this with downward pressure on investment returns and renewed growth in operating costs, and it is no surprise that profitability is seen as having reached its lowest point in four years."
The banking sub-sector had a profitability balance of just +1%.
"After allowing costs to rise in the first quarter of the year, banks are renewing their focus on efficiency. Staff numbers have also begun to fall again," said the report on the banking-sub-sector.
"This may not be good news for employees, but shareholders will be pleased that a majority of respondents expect profitability to improve over the summer."
The best performer, investment management, was +80% in its sixth consecutive quarter of profitability.
"Encouraged by this, investment managers continue to allow operating costs to climb, although the pace of growth appears to have slowed," said the report.
"Higher levels of staffing are a major factor. The reported increase in numbers employed is the highest since 2010, and all those surveyed expect further growth in headcount over the summer."