Brad Pitt and Angelina Jolie's divorce has been in the news ever since the Maleficent star filed for the dissolution of her marriage, citing irreconcilable differences with her husband on 19 September. A new report in Entertainment Tonight revealed that Pitt is yet to respond to Angelina Jolie's divorce petition.
A source familiar with the Pitt-Jolie situation told the website that the Fight Club actor hasn't filed a response to Jolie's divorce petition because he wants to "settle this privately like he has from the beginning." However, the source revealed that Pitt wants joint physical and legal custody of their six children – Maddox, 15, Shiloh, 10, Pax, 12, Zahara, 11, and twins Vivienne and Knox, 8.
The source also told the website that Pitt is trying to avoid filing dueling documents, because it would make for a nasty public custody battle, and will also be harmful to their children. "Pitt was not the one to go public with anything in the first place," the source added.
In California, a spouse served with divorce papers ordinarily has 30 days to respond. But if Pitt and Jolie are working out the terms privately, the actor technically does not need to file a response, said the report.
Previously, a report stated that Brad Pitt broke down when he met his six children for the first time after Jolie filed for divorce. The Allied actor played with the children, drew pictures and had conversations during the reunion. "It was a very emotional meeting," a source said.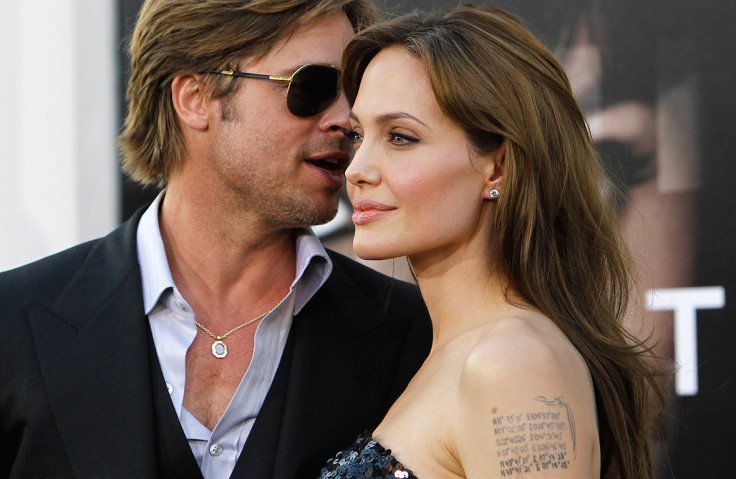 "Once the kids came in, [Brad Pitt] lit up. He had tears in his eyes and tried to hold it together because he didn't want them to get upset because he was crying. The visit was gut-wrenching: Vivienne, 8, and Zahara, 11, both started crying, asking when they could go home [to Brad's compound in LA's Los Feliz neighborhood]," the source added.
The 52-year-old actor reportedly told his children that they could soon visit him at his home. Pitt explained to the kids that "the situation with the social workers absolutely wasn't their fault and that no one was in trouble", the source added.