Finding Dory blows box office records out of the water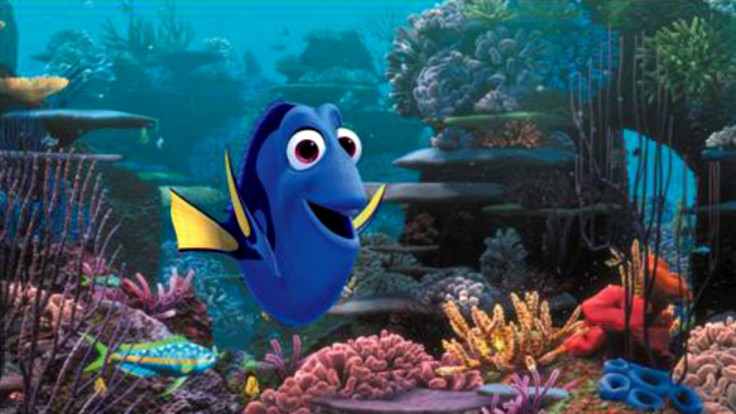 Pixar's Finding Dory has made a far bigger splash than predicted by setting a new watermark for an animated opening, taking $136.2 million (£93.4m; €119m) in North America across the weekend of 18-19 June.
The cute story of Dory, voiced by Ellen Degeneres, was also the second biggest June opening in film history, second only to 2015's Jurassic World. The voices of Albert Brooks, Diane Keaton and Idris Elba also feature in the film.
"The thought was: 'Could this be the movie to eclipse Toy Story 3's opening — not: 'Could it become the biggest animated opening of all time?'" said Paul Dergarabedian of comScore, which tracks box office performance.
Toy Story 3 itself opened with $110.3 million (£75.6m) and was Pixar's biggest offering, until the follow up to the much loved Finding Nemo. The 2007 film Shrek the Third was the previous animated record-holder, with a $121.6 million (£83.4m) debut.
Finding Dory features the forgetful, winning blue tang fish who made her debut 13 years ago in Finding Nemo. This time around she is trying to find her parents.
Experts attribute Dory's runaway success to the Pixar Animation Studio's skill at making mesmerising animated movies, with a particularly stunning touch underwater. But they also credit the power of the female market — which comprised 62% of the viewers — drawn to an intricate film that portrays feminine characters as far more than the usual Disney princesses. And with the summer's fare of action-heavy comic book hero films highlighting men, girls were hungry for a change.
In addition, the movie appealed not only to children, but to teens — and adults who fell in love with Dory when they watched Finding Nemo, notes the Wall Street Journal.
"The original movie is so beloved and a part of our culture, we've dubbed it 'Generation Nemo.' For those who saw this movie 13 years ago, it's the movie of their childhood, the movie they saw in college," said Dave Hollis, distribution chief for Disney, which owns Pixar. " At the time, it was the biggest animation release of all-time and left an indelible mark for great reason, and now there's an insatiable want-to-see."
Overseas, Finding Dory grossed $50 million (£34.3m) after opening in about 32% of the international marketplace. China led the way with a $17.5 million (£12m) opening— an impressive statistic, considering that the nation that had a much smaller box-office market in 2003 and therefore had little exposure to Finding Nemo.
Meanwhile, another strong weekend performer was Central Intelligence, opening at $34.1 million (£23.4m), a solid $4 million (£2.7) beyond predicted box office takings.
© Copyright IBTimes 2023. All rights reserved.