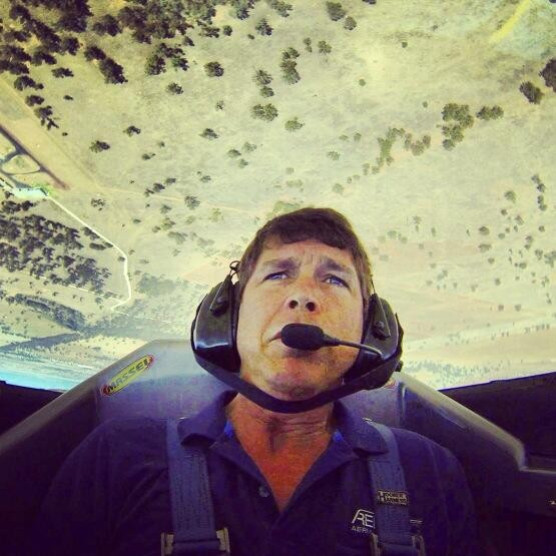 An Australian pilot has been hailed a hero after he was killed in a plane crash while trying to fight one of several raging wildfires that have been devastating the country.
David Black's water-bombing aircraft crashed in rugged terrain near Ulladulla, New South Wales (NSW) as he was attempting to drop water onto a blaze.
The married 43-year old father of three was the second victim resulting from fires that have ripped through Sydney's state over the past week.
'It's a tragedy for the fire fighting community but first and foremost it's a tragedy for this man's family,'' he said.
"He's a husband with young children and we're all acutely aware that there's a family suffering ... because their dad hasn't come home," said Rural Fire Service commissioner Shane Fitzsimmons.
Authorities said they were unable to retrieve Black's body due to fires burning in the area.
"We are trying to recover the pilot from the scene but are being challenged by weather conditions and nearby fire," New South Wales police Superintendent Joe Cassar said.
The mayor of Narromine, near Tangerine, the village of less than a 1,000 in central NSW where the Blacks family lived, described the pilot as a selfless man and a hard worker.
"He was trying to do the right thing, fighting the fires and for something like this to happen - it's just tragic," Mayor Bill McAnally told the Sydney Morning Herald.
"Life just doesn't seem fair sometimes. We really feel for his family and loved ones. It's a great loss to our area because he was a real community man".
Many Australians tweeted their sorrow at Black's death describing him as a true Aussie hero, as a photo taken from the pilot's Facebook page depicting him fying upside down went viral.
"Goodbye to an Aussie hero. RIP David Black," tweeted user @SimmoneJM.
"RIP David black, who fought to save the lives and houses in #NSWFires. You are the hero," wrote @AdkRamen.
More than 100 wildfires have destroyed at least 200 homes in NSW. Thousands of firefighters are still battling against 61 blazes, of which 23 are out of control.