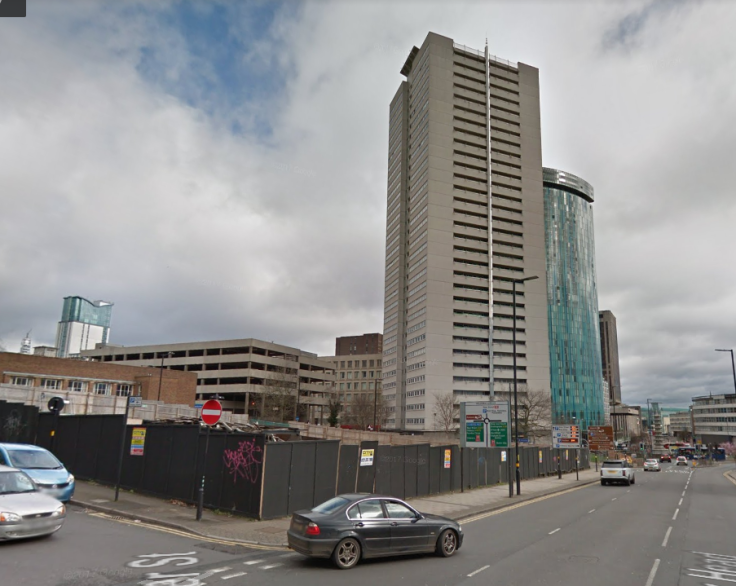 Fire crews are attending a blaze at a high rise building in Birmingham city centre.
Fire crews have been sent to the Cleveland Tower in the heart of the city, which according to the Birmingham Mail, is around 300ft tall and has 31 floors.
Police confirmed that the fire started on the 22nd floor in the lobby.
The location of the lobby meant that the stairwell became compromised by smoke. Five fire crews, police and paramedics are at the scene.
The fire was dealt with quickly according to the police commander at the scene, Phil Hill.
Residents who live in the block up to the 25th floor have been told they can be let in, but are only allowed to use the stairs.
West Midlands Fire Service were made aware of the incident at around 11.30am today (1 July).
One resident in the building, Mauro Nojurao, told the Birmingham Mail: "I went to buy some milk around 11am and there was smoke in the lift when I opened it. So I got the stairs. I felt scared.
"I told security and they said there was a fire and I had to stay outside. The firefighters came so quickly and there were lots of residents outside.
"I can't go to my flat because I have to use the stairs and I've broken my knee. I will have to wait for the all clear to use the lift."
Safety around tower blocks has been thrust into the headlines after the Grenfell Tower blaze in west London which saw at least 80 people killed.