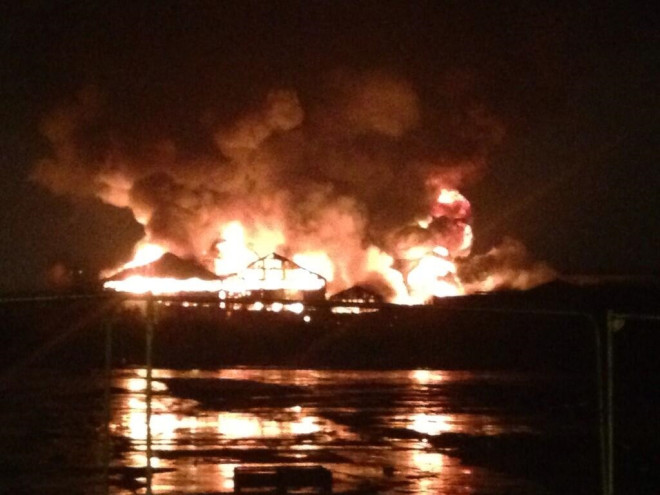 Firefighters are battling a huge blaze at a building used for storing chemicals in Leeds as plumes of thick black smoke went up in the sky.
Several explosions were also reported at the facility along with the fire.
The fire broke out at the building of Tradpak, a packaging company in Albion Way, at about 01:50.
West Yorkshire Fire and Rescue Service said 15 firefighting pumps were at the scene.
A police spokesperson said: "Police were called at about 2:34 this morning to respond to the incident which is taking place at a business on the site. A number of fire engines are currently attending,"
"Due to the potentially hazardous nature of chemicals on the site residents in the city centre area are being asked to keep windows and doors closed while the cause of the fire is assessed. As a precaution, due to smoke, the Armley Gyratory road is currently being closed for the safety of drivers."
Buildings in the vicinity have been evacuated.
A Twitter user Izaak Webster wrote: "I'm in Holbeck but my house is shaking with each explosion in Armley. We can see the top of the fire above buildings. It's huge!"