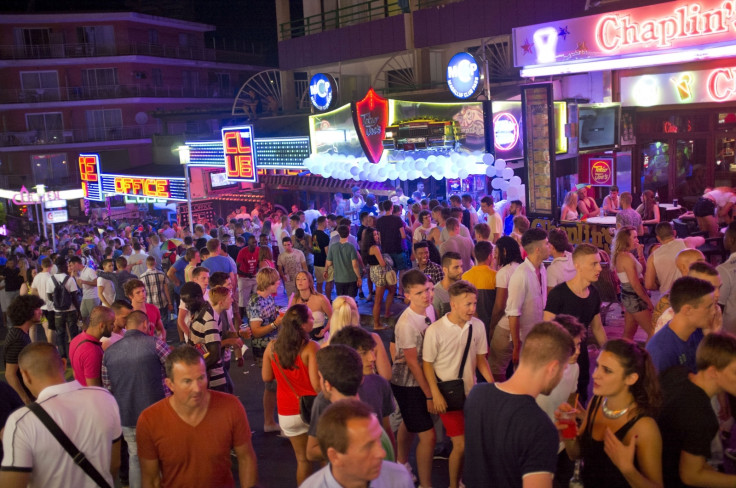 Firefighters in Majorca were called to reports of a British tourist passed out on top of a lifeguard tower on Magaluf Beach on 1 August. It is believed that the unnamed man climbed onto the tower after a night out, prompting emergency services to attend the scene.
According to the Local, council workers spotted the body in the early hours of 1 August when a team was sent there to clean the beach. Upon failing to wake the man from his sleep, police and fire brigade services were called for assistance.
When the man failed to response to their calls, firefighters were forced to climb the lifeguard tower to retrieve the man and authorities confirmed that the man "showed signs of inebriation and was unable to explain why or how he had got up there". The British tourist's friend was also found nearby, passed out on the beach boardwalk.
The lifeguard tower rescue comes days after a British tourist jumped from the fifth floor of an apartment in Magaluf, suffering internal injuries as a result. Although the 22-year-old avoided any life threatening injuries, it was confirmed that he had been drinking prior to the incident on 26 July.
In the summer of 2015, Magaluf began taking action to curb the behaviour of drunk British tourists. New rules passed by the Calvia town council saw hefty fines imposed on those who spat, urinated or defecated in public, as well as those who jump from balconies into swimming pools.
The council also approved measures to clamp down on "ogranised group pub crawls" and implemented methods to tackle street noise between 10pm and 8am, as well as reducing alcohol consumption in bars and clubs after midnight. British police from the West Midlands were also flown out to help local authorities deal with UK nationals involved in crime in Magaluf and Ibiza.
At the time, the British ambassador to Spain, Simon Manley, said: "The presence of UK police officers will help to remind British holidaymakers of the importance of respecting local laws and customs, ensuring that everyone has a safe and enjoyable holiday, free from trouble and crime."