IS appointment of new leader al-Barnawi could mean 'more attacks in the West'
IS has appointed a new leader for its West African province, Nigeria-based Boko Haram group.
The Islamic State (Isis) terror group has appointed a new leader for its branch in West Africa, the Nigeria-based Islamist outfit Boko Haram. Abu Musab al-Barnawi, former Boko Haram's spokesperson, replaced Abubakar Shekau, who became the leader of Boko Haram in 2009.
The replacement came after rumours spread that Shekau had been killed or replaced as the leader has not made a verified video appearance for the past year.
Why was Shekau replaced?
Nigeria is spearheading an ongoing regional offensive against Boko Haram. The task force consists of 8,700 troops from Nigeria, Niger, Chad, Cameroon and Benin. The joint offensive has scored some successes, such as the recapture of several territories and the release of thousands of civilians previously held captive.
"Speculations of Shekau's demise could be affecting the operation and loyalty of other Boko Haram cells in the region, this could be frustrating for ISIL, as they considered Boko Haram one of their most powerful and reliable wilayats [administrative divisions]," David Otto, CEO of global security provider TGS Intelligence Consultants, told IBTImes UK.
Otto added that Islamic State (Daesh) leader al-Baghdadi considered Shekau as "erratic, and a man with a very vicious persona". Furthermore, the fact that some Boko Haram members left the group to form other splinters has cast doubt over Shekau's leadership.
"Baghdadi has had a tendency not to accept a bayat [allegiance] from militant groups that are not united – and Boko Haram has suffered a lot of splitting and disagreement between commanders and Shakau," said Otto.
"In addition, Shekau's preference for Boko Haram's autonomy from foreign jihadist groups, including al-Qaeda previously, and his desire for unrivaled leadership power, will inhibit his long term relationship with ISIL, who sees al-Baghdadi as the Ultimate Caliph. ISIL could simply want a change of leadership for a fresh start, so we should expect more attacks from this potential new leader – to show he is up for the job."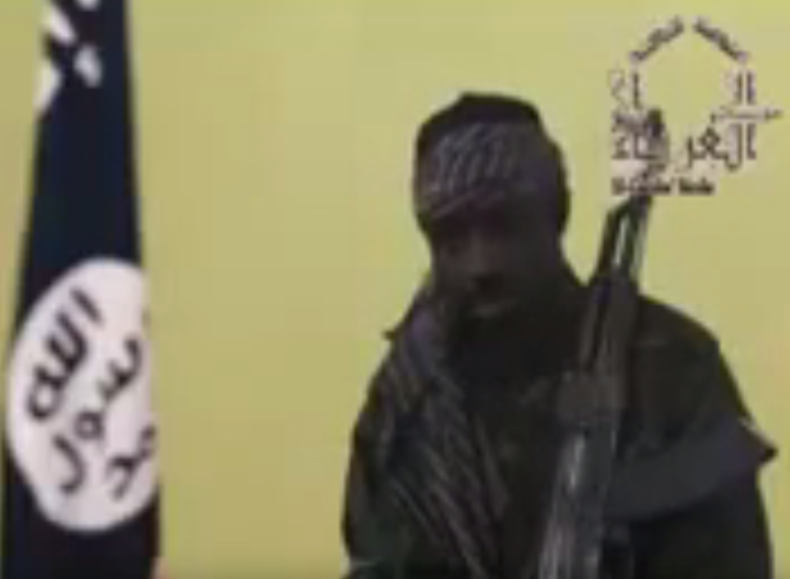 Who are Nigeria's Boko Haram terrorists?
Boko Haram, which has renamed itself Iswap, fights against Western influence in Nigeria and aims to impose its version of Sharia law throughout occupied territories.
The group launches attacks in Nigeria and neighbouring countries in a bid to take control of more territory. Three Nigerian states − Adamawa, Borno and Yobe − have been under a state of emergency since May 2013.
Boko Haram has killed more than 20,000 people since 2009 and was deemed the world's deadliest terror group, surpassing Islamic State in November 2015. Nigeria has also become the world's third most terrorised country as a result of the group's violent insurgency.
---
Nigeria up close: Check out our Flipboard magazine
---
Note: This article was corrected to remove reference to Abu Musab al-Barnawi having defected from Boko Haram.