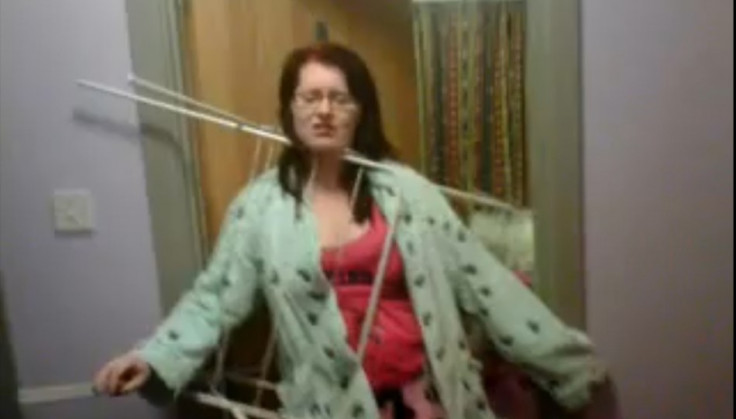 A student from the University of Derby had to be cut free by firefighters after becoming trapped in a clothes horse for more than an hour.
Danielle Morgan, 18, said she had been "playing around" in her flatmate's bedroom at Sir Peter Hilton Court hall of residence when she fell off the bed and became entangled in the drying frame.
Friends and staff attempted to free the first-year student before finally calling the fire brigade to rescue her.
"My friends just thought it was hilarious," said Ms Morgan, who is originally from North Wales.
"I found it funny at first, but after it got taken off I had a panic attack and the ambulance came out."
She was also left with minor bruising to her neck and shoulders after the freak accident.
A YouTube video of the incident has since surface, gaining thousands of hits after being shared via social network sites, such as Twitter and Facebook.