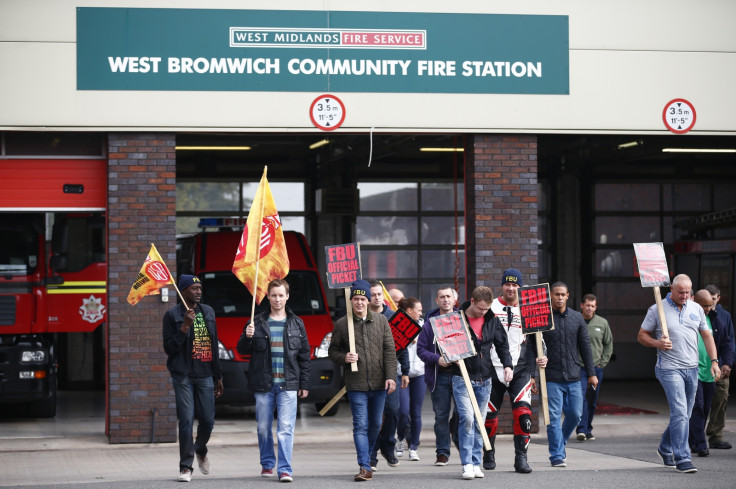 Firefighters across England will strike for 24 hours on 9 December in a row over pensions.
The Fire Brigades Union (FBU), which represents 38,258 firefighters in Britain, said the action will start from 9.00am and follows the government's decision to commence the parliamentary procedure to implement regulations for an "unfair, unaffordable and unworkable" pension scheme.
"Firefighters in England are reluctantly calling further strike action today as a direct result of the Westminster government's failure to listen and negotiate over pensions," said Matt Wrack, the general secretary of the FBU.
"Firefighters are asking the Westminster government to immediately open genuine negotiations to resolve this dispute.
"They should also hold a House of Commons debate to fully scrutinise the legislation and there should be a parliamentary vote on the regulations."
The parties are locked into an ongoing dispute over a proposal from the government to increase the retirement age of firefighters from 55 to 60.
Firefighters in Northern Ireland have lifted their trade dispute as the result of a "revised and improved" offer with a lower pension age, according to the FBU.
In addition, the union said firefighters in Scotland and Wales will be taking other forms of industrial action but will also not be on strike as a result of negotiations have delivered changes to the proposals facing firefighters.
The Department for Communities and Local Government had not responded to a request for comment at the time of publication.