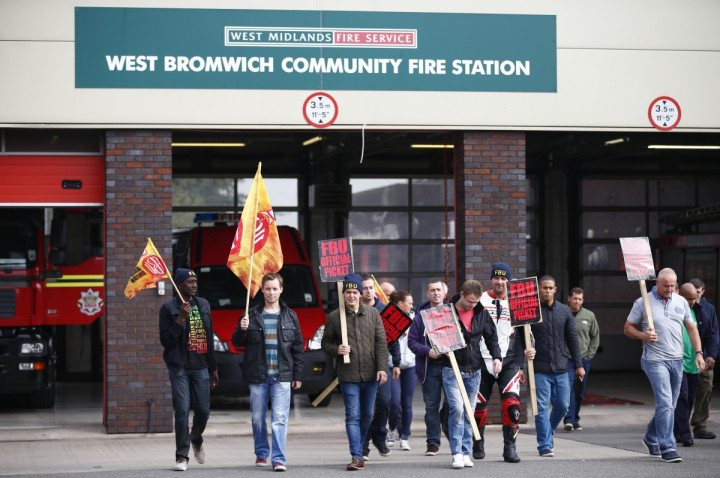 Firefighters across England and Wales plan to stage their first 24-hour strike in a row over pensions.
The latest and longest industrial action from members of the Fire Brigades Union (FBU) will take place from 9am on 12 June, with another set for 10am-5pm on 21 June.
The union also said between the two strikes firefighters will not carry out any voluntary overtime or conduct training of strikebreakers.
The move is in reaction to the government's pension plans for the service.
The FBU said firefighters who are forced to retire before 60 as a result of declining fitness could now receive pensions of just more than £9,000 ($15,083, €11,090) a year as a result of the proposals.
"Concerns over these unworkable proposals remain as valid and grave as ever, and the government has ignored all the evidence including it's own reports," said Matt Wrack, general secretary of the FBU.
"Our most recent discussions with government suggest they simply do not have a clue about the work firefighters actually do or the standards firefighters are required to meet.
"It is as ever a difficult decision for us to take strike action, but the only way for us to resolve this unnecessary and costly dispute is for the government to start listening to reason."
The decision to strike follows a meeting of the FBU's executive council on Wednesday 4 June.
The Department for Communities and Local Government had not responded to a request for comment.