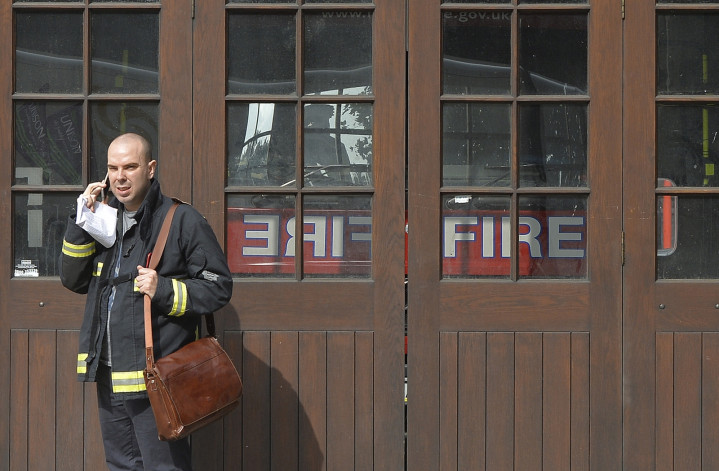 Firefighters across England are set to walk out for four days ahead of Bonfire Night, according to the Fire Brigades Union (FBU).
The union, which has more than 38,000 members across Britain, said the strike action will commence on 18:00 31 October and end on 18:00 4 November – a day before Bonfire Night.
The walk out is the latest development in the pension row between the firefighters and the UK government.
The union claimed that it is "clear" that the government does not want to resolve the dispute and is "spoiling for a fight".
"Firefighters are incandescent following two months of negotiations which have led to no new proposals," said Matt Wrack, the general secretary of the FBU.
"Firefighters will not stand by and see our members' pension rights destroyed by a government which does not give a damn about the safety or wellbeing of firefighters in the long term.
"The public do not want 60-year-olds tackling fires. Everyone understand the stupidity of these plans – except government ministers.
"We remain committed to resolving this dispute in the interests of our members and the public at large."
The FBU has opposed government reforms on firefighter pensions and under the proposals firefighters will have to work until they are 60 (instead of 55) as well as pay more into their pensions.
"This strike action is completely unnecessary and we are disappointed by the FBU's decision, which does nothing but damage the good reputation of the fire and rescue service," said Penny Mordaunt, the fire minister.
"The government has worked hard to give firefighters one of the most generous pensions in the public sector in recognition of the risks they take.
"Yet the FBU keeps letting its members and the public down by calling strikes at a time when they will cause maximum disruption.
"Under the new scheme, nearly three-quarters of firefighters will see no change in their pension age in 2015."