Firefox 34 Stable Release Likely to Incorporate Mozilla's New 'One-Click' Search UI and Yahoo Search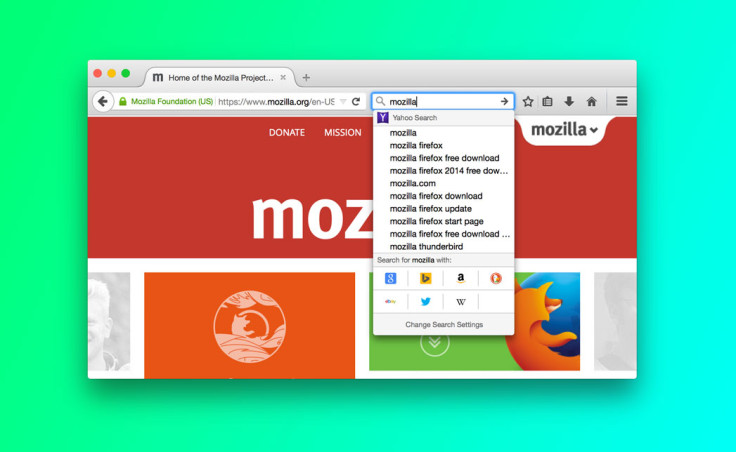 Mozilla has enhanced the search interface on its Firefox web browser, and the improved UI promises an entirely new in-browser experience. These new enhancements comes after Mozilla announcing that it would officially offer Yahoo as its default search engine to users, starting from December this year.
What does the new search interface offer?
First up, is the new one-click search with which you can instantly find what you are looking for on the internet.
When using the one-click search, you should notice search suggestions in an all new design, which promise to better organise search suggestions.
Also, an entirely new set of buttons are displayed below your search suggestions. You can use these buttons to directly find, your search term on an specific site, in an instant.
Next, with Firefox getting a revamped search UI, it is possible to change the default search engine, as per the user. If you are fed up with Yahoo's search engine, select from a list of alternate search engines and add your desired search provider (on to Firefox) with a single-click.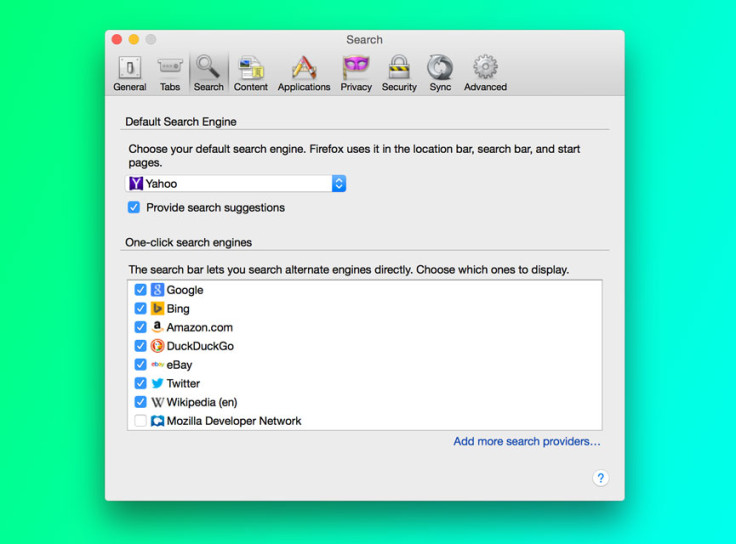 Mozilla will be releasing future Firefox web browsers, likely starting from the Firefox 34 that is currently in its beta stage, with a set of popular search engines (alternates), for you to choose from to set as default within Firefox.
"But you shouldn't be limited to any default set we provide. That's why adding additional search engines is easy. Are you a web developer? Then how about adding MDN and Stack Overflow to your one click searches? Writing a paper and looking up synonyms every day? Add a dictionary site! Just click on the magnifying glass in the search field while on the site and select the search engine you'd like to add," states Mozilla, in its official blog post.
When can I get to test the new Firefox search interface?
Currently, Mozilla has not made public, a release date for its new search UI, however, users across the world should get to check out the 'revamped search options' within the stable release of Firefox 34.
Mozilla-Yahoo partnership
Mozilla recently ended its decade-long association with Google in the US, and chose to stitch an alliance with Yahoo, for five years, by implementing the latter's search engine as 'default' within future Firefox web browsers.
Until the latest agreement, Mozilla used Google's search engine as default in Firefox.
© Copyright IBTimes 2023. All rights reserved.