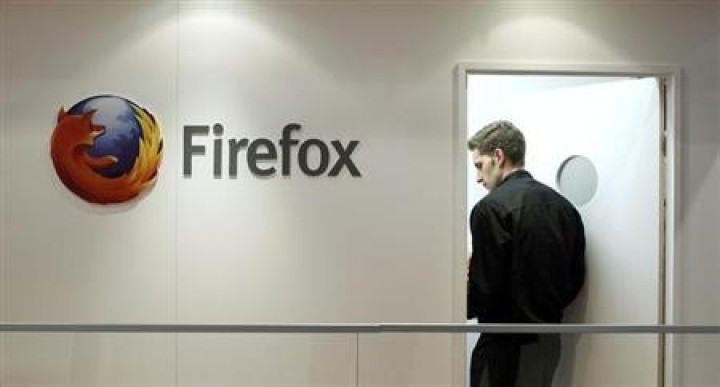 Firefox 33.1 stable release is now available for free download, and features enhanced privacy options this time around.
Firefox 33.1 is available for download from Mozilla's official download web portal. Click here to download now, for desktops.
What's new?
The most important enhancement that Firefox 33.1 brings with it is a brand new 'Forget button' that lets you wipe out your more recent browsing history as you choose, while retaining the history prior to that you have just chosen to delete.
In short, the new Forget button erases only what you choose, and not the overall web browsing history.
With this feature, you get to choose what you delete, and the functionality is custom made for youngsters preferring to hide their browsing history from their parents.
Firefox's Forget button also looks like a good bet for users accessing the web through public computers.
The Forget toolbar differs from Firefox's standard private browsing feature in the timeliness aspect, as Firefox 33.1 users would not have to make plans beforehand with regard to going incognito and hiding all their browsing activities from other users.
Also, Firefox conventionally offers the 'Clear Recent History' option which is located within the tools menu, and not in the main toolbar.
The new Forget button brings the history deleting tools to your main menu, thus saving you time.
Finally, you should notice all your current Firefox windows being closed down and newer Windows taking their place, upon selecting 'Forget'.
The Forget toolbar is not the only enhancement in Firefox 33.1, and the browser also incorporates new tiles displayed based on your browsing history.
Privacy
Firefox 33.1 replaces the default screenshot with a better image and are displayed only for sites that the user has visited. The improved image is supplied by the site or partner and can include a logo plus a rollover image. For example, if you frequent Amazon.com, you might see the Amazon logo or icon, instead of a screenshot.
Data collection is limited to the aggregate number of impressions, clicks and tile placement.
There is also a specialised 'Privacy Tour' for you, so that you will be informed about the ways in which you can protect yourself against cyber crime.
DuckDuckGo
The last major enhancement is the integration of the DuckDuckGo search service which can be chosen as default if you do not want your internet search transactions tracked.
Apart from the above, Mozilla Firefox 33.1 incorporates the usual bug fixes and stability/performance enhancements.
To view the list of issues that have been fixed, click here.