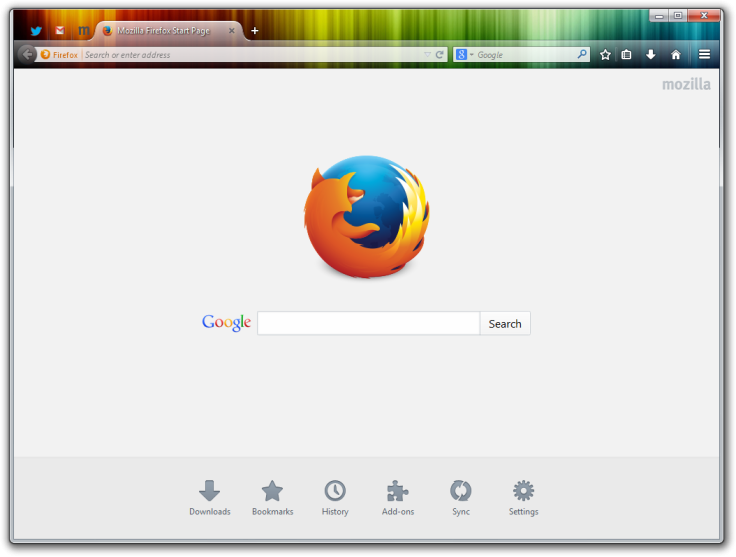 Mozilla will start blocking non-essential Flash content on its Firefox web browser starting from August 2016. The company is one of many technology companies beginning to phase out the ageing and problem-riddled web plugin in favour of HTML technologies.
From next month, Firefox will begin blocking "Flash content invisible to users" – essentially background content that you won't see onscreen – which Mozilla believes will reduce crashes by up to 10%. This will at first be limited to a short list of Flash-based multimedia that can be replaced easily with HTML, helping to minimise website compatibility problems.
This will gradually be expanded until 2017, when Firefox will require click-to-approve from users before the Flash plugin can run on a website, much as Google is implementing with its Chrome browser. Mozilla advises websites that rely on Flash or Microsoft Silverlight for video and gaming content to adopt HTML technology "as soon as possible".
In addition to improving the performance of Firefox and lower its impact on devices' battery lives, Mozilla says that the phasing out of Flash will make web browsing safer, a comment echoed by many of the top technology companies and industry experts.
The Adobe-made technology has proved itself vulnerable to cyberattacks in recent years. Microsoft announced in May that it would end support for Flash player in future updates to its Edge browser, while Google has announced plans to completely remove all Flash-based advertising in favour of HTML5 by January 2017.
Flash isn't the only plugin getting the chop. Mozilla plans to end support for all Netscape Plugin Application Programming Interface (NPAPI) plugins by March 2017, although Flash will continue to be supported on a click-to-approve basis.
Mozilla said in a statement: "Over the past few years, Firefox has implemented Web APIs to replace functionality that was formerly provided only by plugins... These changes are part of our ongoing efforts to make browsing safer and faster without sacrificing the web experiences our users love."