Giant iceberg in Canada draws huge crowds of tourists
Ferryland Mayor Adrian Kavanagh said the iceberg is the biggest he has seen so far in the area.
Ferryland town in Newfoundland has a new visitor – a massive iceberg – that has become the talking point in and around Canada.
The Easter weekend reportedly saw heavy traffic congestion on the highway that gives a clear view of the ice mountain, with people rushing to click selfies or capture the unusual sight on their cameras.
Ferryland Mayor Adrian Kavanagh told the Canadian Press on Monday (17 April) that the iceberg looks grounded and could stick around for a while. "It's a huge iceberg and it's in so close that people can get a good photograph of it." He added that it was the biggest one he had seen around the area so far and was hopeful that more would follow soon.
Icebergs off the coast of Ferryland, which has earned the name "iceberg alley" because of the large number of ice mountains that drift towards the shore each spring, are not an unusual sight for residents of the area. However, being the first of the season and arriving before schedule, the iceberg has caught the attention of shutterbugs.
Kavanagh said he was taken by surprise at the number of visitors who flocked the area over the weekend to take a look at the iceberg, commenting that the "onslaught" showed him that people are interested in "that kind of stuff".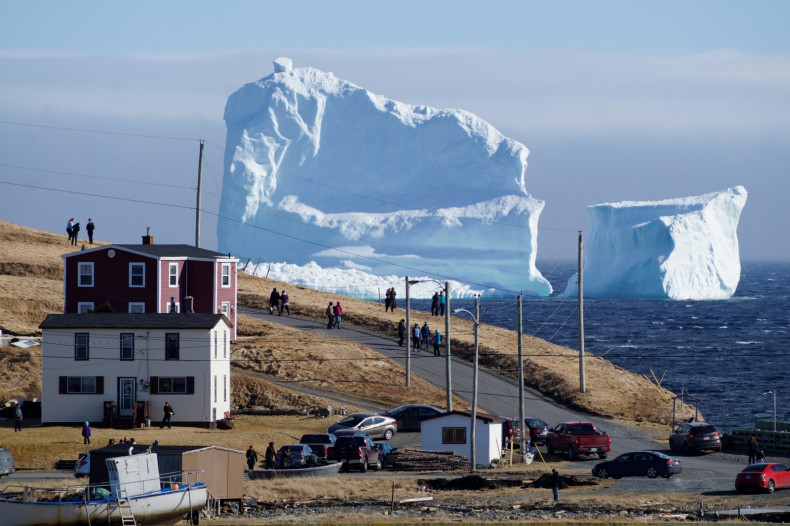 The mayor also mentioned that photographs are going viral on social media sites, particularly the one of a helicopter apparently parked on one end of the berg looking insect-sized in front of the towering ice mountain.
Expecting a boost to the region's tourism industry, Kavanagh said more icebergs could be drifting towards the town in the coming days, as the wind could pick up in the area.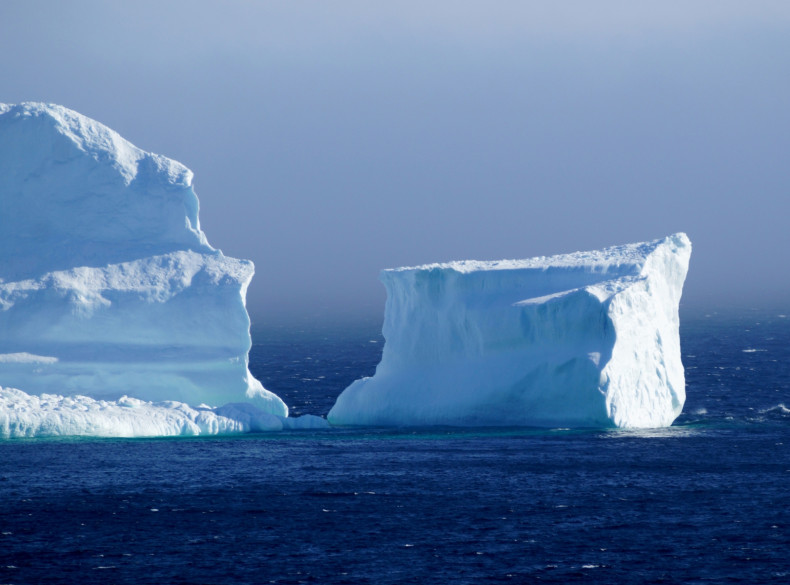 The Canadian Press wrote that 616 icebergs have already moved into the North Atlantic shipping lanes this season, compared to 687 by the late-September season's end in 2016. The rise in the movement of the bergs has been attributed to uncommonly strong counter-clockwise winds that are reportedly drawing the icebergs south. Experts believe that global warming, which is accelerating the Greenland ice sheet's shedding of ice, is also impacting iceberg movements.