Preparations are being made for Prince William and his wife Catherine to move back to London including a controversial proposal for an iceberg basement at Kensington Palace.
The Duke and Duchess of Cambridge have been living in Anmer Hall, Norfolk, with their young children Prince George, three, and Princess Charlotte, one.
This autumn, however, will see the family return to the capital and William and Kate take on more royal responsibilities as ageing Queen Elizabeth II scales back her workload.
As part of these plans, officials from Historic Royal Palaces (HRP) have applied to build a two-storey basement beneath the Orangery in the grounds of Kensington Palace.
While iceberg 'mega-basements' are generally frowned upon by Kensington & Chelsea Council, it is being argued that the proposal is needed to house the required number of staff to support the royal couple, plus Prince Williams' brother Prince Harry, 32, who also lives on the estate.
The development at the Grade 1-listed Orangery would provide more than 1,500sq m of extra space over three floors – two below ground, and one above ground.
It is also intended that room from the expansion be allotted to house ceremonial dresses from the Royal collection.
The planning application submitted by HRP to Kensington and Chelsea Council last week said: "The addition of a basement storey is required to allow for the accommodation of administration which must necessarily be moved out of rooms leased from the Royal Household in Kensington Palace."
The proposed extensions will be in addition to Wills' and Kate's 22 rooms and two kitchens will have in their refurbished apartment at Kensington Palace.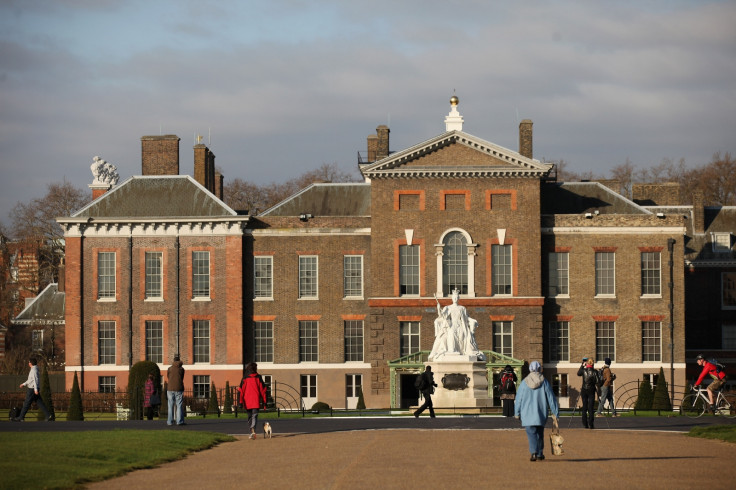 Prince Harry lives in nearby Nottingham Cottage where he has been visited by his Suits actress girlfriend Meghan Markle.
William and Harry's cousin, Princess Eugenie, 26, also intends to move to Ivy Cottage on the Kensington Palace estate with her boyfriend of six years, Jack Brooksbank, 30.
The royal couple's move has been up in the air however due to a dispute about fixing a damp problem and who should fit the bill.
Maintenance work there usually goes ahead on a number of properties at once in an attempt to keep costs down.
The expansion plans could therefore possibly work in the favour of the Duke and Duchess of York's daughter if accepted.
When contacted for comment, Kensington and Chelsea council said that it could not remark on the plans before they are discussed by officials later this year.