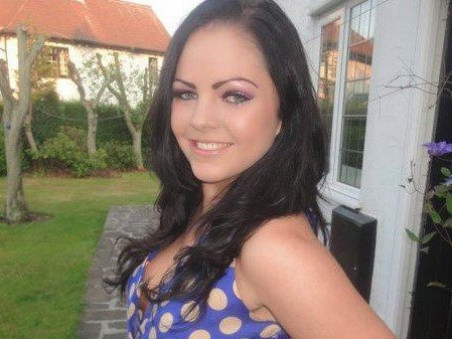 A fitness instructor almost died after gruelling Zumba classes widened an undetected hole in her heart.
Nicole Saville's love of exercise put a potentially fatal strain on her heart and led to drastic life-saving surgery.
She first noticed something was wrong when she became constantly tired and breathless.
"I wasn't feeling well at all," she said. "I was really run down and was finding teaching difficult.
"Doctors did tests and found an infection, which led them to tell me I had a virus in my liver. I put up with it for a couple of months until I started having trouble breathing, and I was admitted to hospital."
Medics later informed her that although she was likely born with the hole, it probably grew due to her active lifestyle - meaning she was at a high risk of having a stroke or a heart attack.
The 20-year-old from Mirfield, West Yorkshire was rushed into theatre for open-heart surgery, were doctors sewed up the hole.
To operate successfully, they had to break her sternum, which was put back together using metal wires.
"There was a searing pain across my chest and it took my breath away. Just the slightest movement made everything hurt.
"I had to be washed, dressed, showered and even have my teeth brushed. Walking was particularly difficult and my arms hanging by my side was incredibly painful."
Despite the ordeal, Miss Saville has gone back to teaching Zumba and is now raising money for the Take Heart charity.
"This is something that is associated with people in their 70s and 80s but people need to realise that it happens to young people like me as well," she said.
Congenital heart problems are now picked up during pregnancy but sometimes they're not found until the baby has been born.