Royal Mint's New Nickel Plated Coins Raise Health Concerns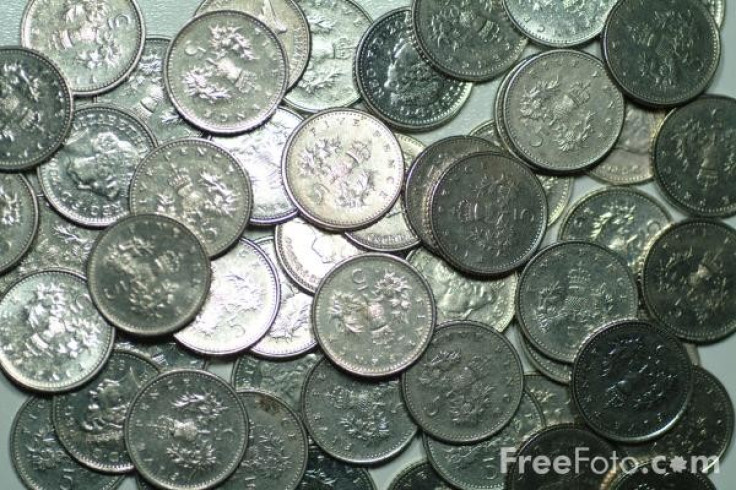 The new nickel plated five and 10 pence coins introduced in the UK could cause skin problems, according to dermatologists.
The Royal Mint produces the new coins from nickel-plated steel as a cheaper option than the current copper-nickel mixture. Royal Mint officials expect to save £10m a year by avoiding increasing copper costs.
Dermatologists warned that the new coins could cause skin problems for people with nickel allergies or eczema in an editorial published Thursday in the British Medical Journal.
In the letter, dermatologists from St John's Institute of Dermatology in London and the Royal Hallamshire Hospital in Sheffield warn that neither the HM Treasury or Royal Mint considered potential health costs from skin disease, implications for the National Health Service or other costs to the taxpayer.
"The Royal Mint confirmed that it had no information to address these specific questions," the authors wrote. "However, the Swedish Riksbank [central bank] recently reviewed its coinage and concluded that nickel plated coins pose unacceptable risks to health. Indeed, it will not include nickel containing alloys in its coinage.
"The prevalence and implications of contact allergy to nickel in Sweden are no different from those in the UK," the authors added.
"This is primarily a public health issue, so might Sir John Beddington, chief scientific adviser to the government, be asked for a view? It should be for the public record that a competent risk assessment has formally considered the concerns."
The coinage also came under fire from local authorities who had to invest in new parking ticket machines to accommodate the slightly thicker coins.
A spokesman for the Royal Mint told the BBC that both the agency and government were "confident" that there would be no adverse effects for people with skin problems caused by the new coins.
The unnamed spokesman said the new coins met with all existing guidelines but did not undergo specific health assessments.
Nickel allergies affect around 10 percent of the population, primarily women, according to health officials.
© Copyright IBTimes 2023. All rights reserved.