The Flash will return in January 2015 post its mid-season break and The CW has released a promo for 2015's first episode titled Revenge Of The Rogues.
"It once again teases the identity of the Reverse-Flash, and gives us another look at the team-up between Captain Cold and Heat Wave," states a Comicbookmovie.com report.
Check out the promo below:
The Flash episode 10, Revenge of the Rogues airs 20th January, 2015.
Meanwhile, die-hard fans of The Flash and sci-fi fans in general will be happy to know that Star Wars star Mark Hamill (Luke Skywalker) will be appearing on the show as The Trickster – a role he played on the 90's 'Flash' series.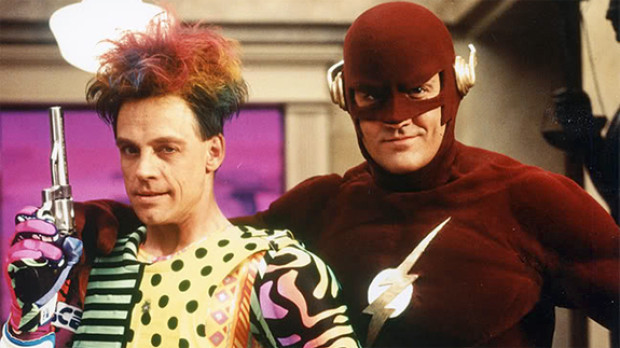 "The Trickster is an anarchist terrorist con man serving a life sentence in Iron Heights who helps Barry (Grant Gustin) and Det. West (Jesse L. Martin) to foil the city-wide attacks of a wannabe Trickster eagerly following in the original's deadly footsteps. The episode will reunite him with John Wesley Shipp who went up against him as the original 'Flash' on the CBS version." (via ComicBookMovie)
The Flash executive producer Andrew Kreisberg said, "Having Mark reprise his role as The Trickster was on our original wish list when we were planning our version of The Flash. Christmas and Chanukah came early for us this year when he said yes! We are beyond humbled and excited to have him joining us for another round of deadly trickery!"