The Flash: Episode 15 promotional stills show Joe fighting the Weather Wizard; Iris trying to make Barry's girlfriend jealous? [PHOTOS]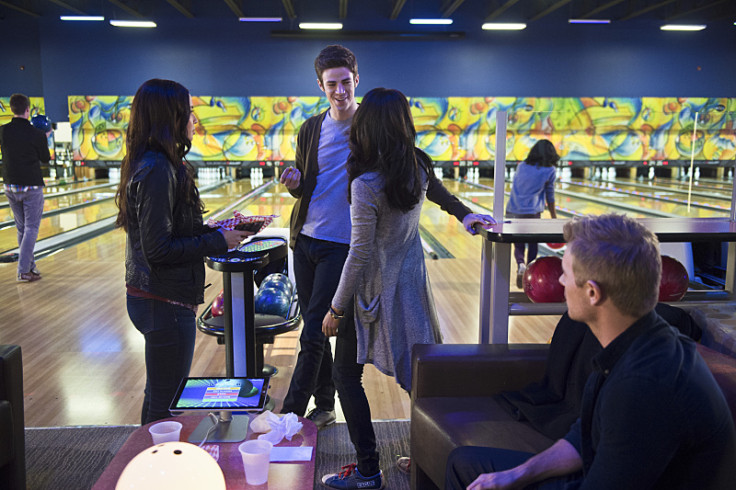 The CW Network has released several new images of the The Flash, which show Barry, Linda, Iris and Eddie on an awkward double date and Joe fighting the Weather Wizard.
Episode 15 is titled, Out Of Time, which will air on 17 March, on the CW.
According to the official synopsis, "Mark Mardon aka The Weather Wizard (guest star Liam McIntyre) appears in Central City intent on avenging his brother Clyde's death, and sets his sights on Joe (Jesse L. Martin), who shot Clyde. When Mardon attacks Joe and Barry (Grant Gustin), Barry is able to super-speed them to safety but Mardon gets away. Barry warns Joe not to go after a meta-human alone but Joe doesn't listen and ends up in grave danger."
Going by the promotional stills, the Weather Wizard is really upset that his brother was killed by the police officer and Barry in The Flash's premiere episode.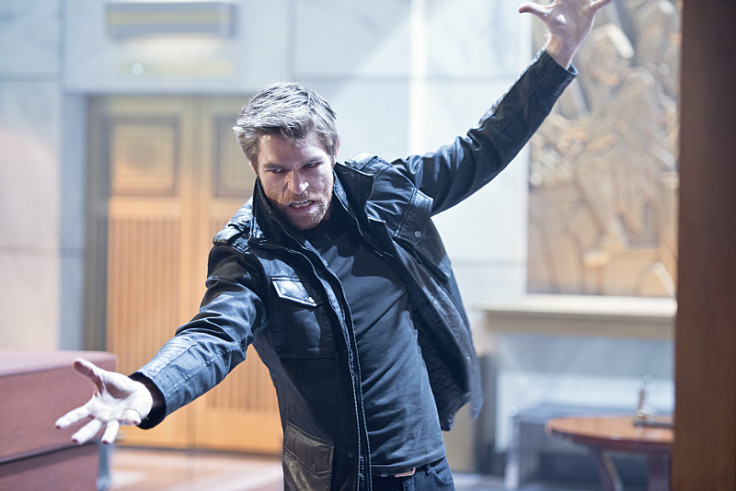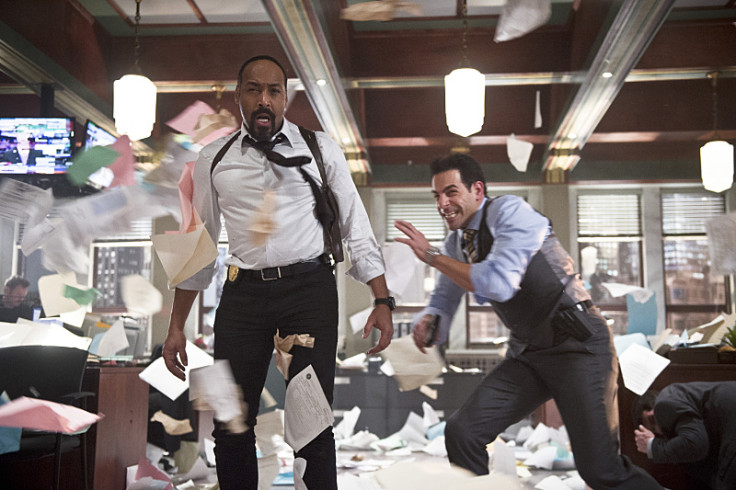 The synopsis also talks about Cisco (Carlos Valdes) digging deeper into the night the team captured the Reverse Flash and realising that something was not adding up. He begins to wonder if Joe was right about Dr Wells (Tom Cavanagh).
In a new promo Cisco says, "Dr Wells had something to with Barry's mom's murder."
Written in bold letters in the video are the words, "They trusted him. But they never suspected him."
Based on the network's promo video, the new episode has some big moments coming up. Dr Wells' secret that he is the Reverse Flash might not remain a secret for long.
The synopsis also says that Barry and Linda (guest star Malese Jow) end up on an awkward double date with Eddie (Rick Cosnett) and Iris (Candice Patton).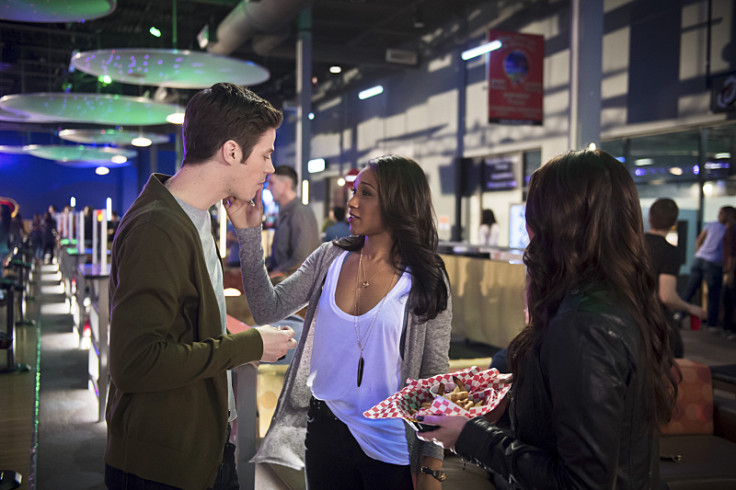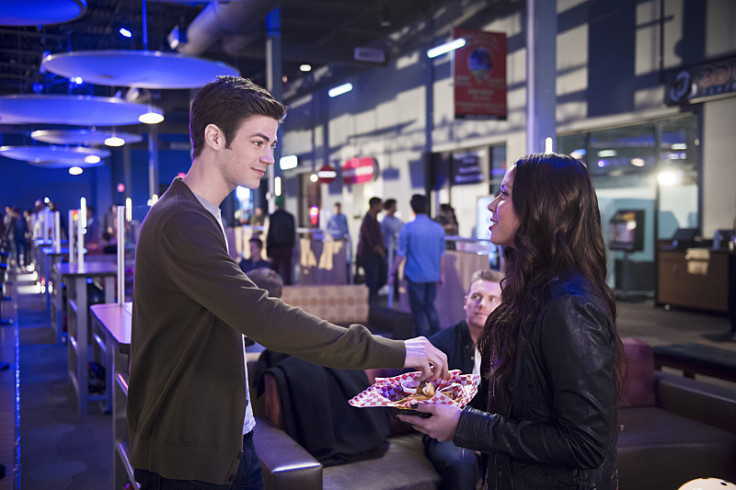 Going by the promotional pictures, Iris West is trying to make Linda Park jealous by getting closer to Barry.
In an interview with Access Hollywood, actress Malese Jow, who plays Linda Park, spoke about how the double date brings out complications in the relationship between all four characters.
Jow says, "It's very confusing and things are constantly shifting with the love triangle dynamic, so I think when Linda and Eddie interact, it's kind of like they have to kind of swallow the fact that there's a lot of history between Barry and Iris 'cause that's not something that you can just make go away overnight."
© Copyright IBTimes 2023. All rights reserved.