The Flash is on a brief hiatus and will return with its remaining episodes on 17 March 2015.
Fans are now hooked on to the time travel arc, which was established in episode 14 of The CW show.
In the episode, other than separating Dr Stein and Ronnie, The Star Labs team confirmed that the other speedster at the night of Nora Ellen's murder was Barry himself, which now confirms that time travel is a possibility.
Also, by the end of episode, Barry decides that if he gets a second chance, he will save his mother.
Time travel
Episode 15 is titled, Out Of Time, which implies that Barry might get a chance to go back in time, to the night of his mother's death.
Moreover in episode 14, When Barry shares the story about his presence in the past with Dr Stein, he implies that if the speedster moved fast enough, he could bust a hole in the continuum. The downside, Barry noted, is that he apparently is destined to fail, having lost that fight once before with the man in the yellow suit.
Now that the series is on a break, when the show returns, fans could expect to see a lot of time travel.
Grant Gustin, who plays Barry Allen, recently told Movie Pilot that he is excited about the time travel scenes ahead on the show.
He said: "We have been shooting a lot that involves time travel, it gets very confusing, as far as logistics and what you are doing, and where you are, what has happened, what hasn't happened."
So, one can only guess, whether Barry manages to save his mother or not?
Harrison Wells's secret
The CW has released a new promo for the upcoming episode, which shows the Reverse Flash's secret will not stay hidden for long.
In the promo, Dr Wells tells Barry,"I have grown quite fond of you," and added, "In many ways you have shown me what it's like to have a son."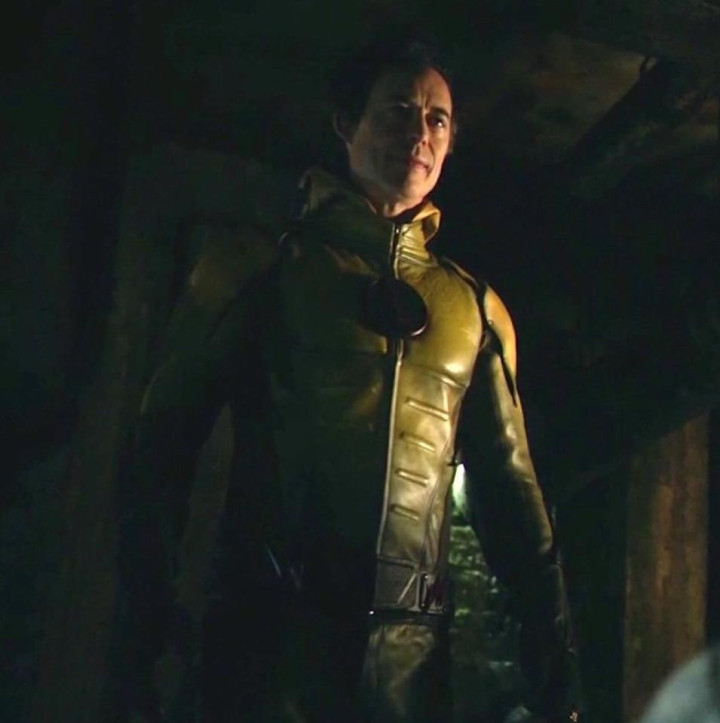 Cisco is shocked and looks at the Reverse Flash, and says, "I cannot believe it. Dr Wells has something to do with Barry's mom's murder."
Barry then says, "He is in a wheel chair, how could he possibly have done that?"
Harrison wells in a cryptic voice says, "You are smart, but you are not that smart."
The video ends with Cisco, seeing Wells as the speedster.
Going by the promo, Harrison Wells (Tom Cavanagh) may come out in the open and reveal his real identity to Barry Allen (Grant Gustin) and their Star Labs team that he is the Reverse Flash, the man who killed Barry's mother.
Executive producer Andrew Kreisberg told TVLine that fans will get answers about Wells' mysterious plans by the end of season 1.
"[Dr Wells's] endgame will happen this season," Kreisberg promised.
"Wells has a definitive plan. When you look back, you'll see he's had a definitive reason for doing all the things that he's done throughout the course of the season. We think it makes sense. Hopefully, you all will, too."
The shocking twist
Meanwhile, Grant Gustin has promised a shocking finale twist involving the Reverse Flash. He said, "There's a big twist that even surprised me. I've seen all the predictions online. No one has predicted the big twist that's coming at the end of this season."
With all the rumours and the numerous twists in the season ahead, we'll have to wait and watch how The Flash unfolds.