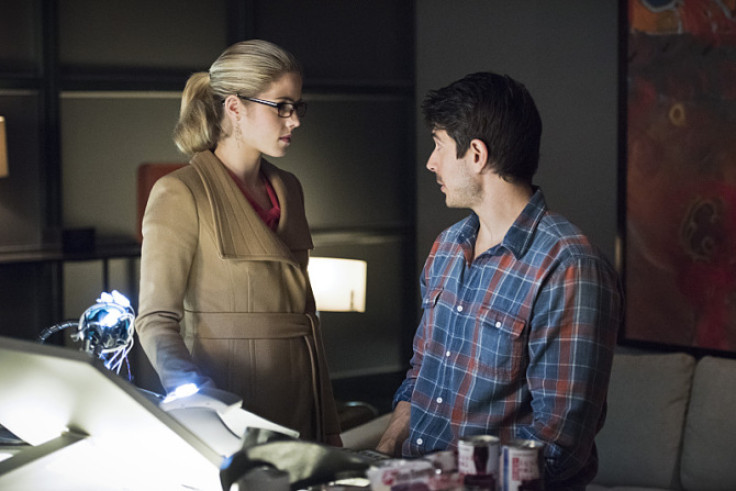 The upcoming episodes of The Flash will see the return of notorious villain Trickster. Besides, Arrow's Ray Palmer as well as Felicity will visit Central City.
Episode 17 is titled Tricksters, which will air Tuesday, 31 March on the CW.
The official description released by The CW reads as follows:
All-Star Team-Up is the upcoming 18th episode of the Arrow spinoff series, which will air on 14 April, 2015.
In the episode, Palmer and the hacker genius Miss Smoak from Arrow will cross over to Central City and help the speedster fight a meta-human.
According to the official synopsis, "Barry is surprised when Smoak arrives from Starling City along with her boyfriend, Palmer, who flies in as the Atom. They've come to visit S.T.A.R. Labs as Palmer needs help with his suit. Their timing turns out to be fortuitous because it's all hands on deck after a meta human named Brie Larvin unleashes hundreds of robotic bees to attack and kill her former co-workers, including Dr. Tina McGee. A group dinner with Allen, Felicity, Ray, Iris and Eddie turns into a disaster."
Brandon Routh, who plays the millionaire, is excited about the crossover and told Variety, "I've thought about that, because I'm a 'Flash' fan for sure — it's a fun show and the energy of that show jives more with his energy, so I think he'll definitely be a kid in a candy store over there, checking out all of their cool equipment and everything they have going on."
The show's season finale will air on 19 May, 2015.