Oliver and Felicity's relationship is currently on a rough patch, especially after the Arrow joined forces with Malcom Merlyn.
In a recent interview with MTV, Arrow showrunner Marc Guggenheim dished on the relationship between Oliver and Felicity.
During the interview he says there is a 50% chance of Olicity happening.
Guggenheim teased, "I'm going to be a dick and say 50-50. In large part because I want to see what the internet does with that comment, I can see them losing their minds, but that's part of the fun. That's one of the perks of my job, is getting to see what the Internet does."
The producer also discussed Oliver's recent choice to join forces with Malcom Merlyn against Felicity's wishes.
"I think Oliver did the heroic thing, and made a selfless choice to put what he's doing right now ahead of any potential relationship with Felicity, I don't think he expected Felicity to react the way that she did. So I don't know how premeditated the decision was on Oliver's part."
He added, "One of the things I like about that scene between the two of them — I think it's the audience response too — Oliver and Felicity both have a very strong point of view, and a very defensible point a view, in that final scene of episode 12. Whenever you can manoeuvre your characters into a situation where they both have a good argument to make, you're on the right track."
The show-runner also talked about a strong Felicity, who will stand up for herself in the upcoming episodes.
"Felicity is really coming into her own this year and standing up for herself, we've seen Felicity stand up to Oliver and stand up to Malcolm Merlyn, and it really works. Emily brings such an inner strength to it. We've got a scene coming up in a future episode where you won't believe who she stands up to, and how she does it. It will really surprise people."
So what is next for Felicity after her emotional split from Oliver?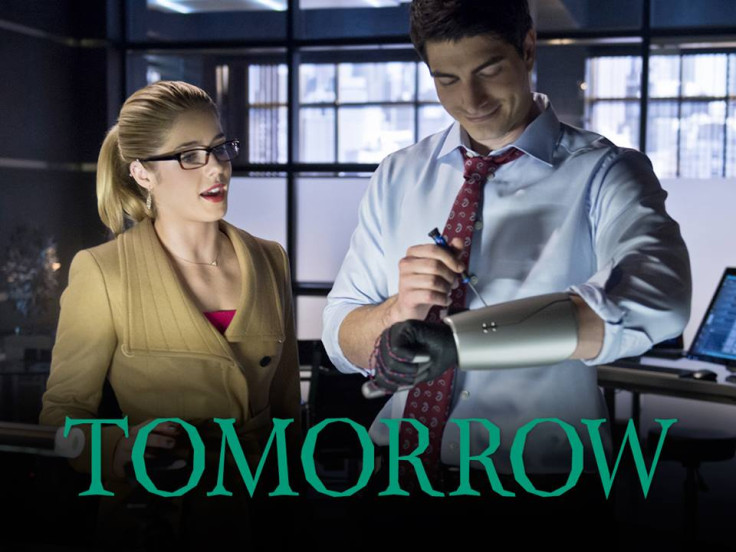 He said, "She is every bit a part of Team Arrow as she's always been, she's just now doing it under the shadow of having this conflict with Oliver," Guggenheim said. "I think what Oliver is doing... I wouldn't go so far as to say it drives her into Ray's arms, but certainly Ray now has the opportunity to exist in contrast."