The Flash season 1 returns with a new episode tonight, Tuesday, 17 March at 8pm on The CW. Episode 14 is titled Out Of Time.
Click here to watch the episode online on the CW website.
The official synopsis reads as follows:
Mark Mardon aka The Weather Wizard (guest star Liam McIntyre) appears in Central City intent on avenging his brother Clyde's death, and sets his sights on Joe (Jesse L. Martin), who shot Clyde. When Mardon attacks Joe and Barry (Grant Gustin), Barry is able to super-speed them to safety but Mardon gets away. Barry warns Joe not to go after a meta-human alone but Joe doesn't listen and ends up in grave danger. Meanwhile, Cisco (Carlos Valdes) looks into the night the team captured the Reverse Flash and realizes something doesn't add up and begins to wonder whether Joe was right about Dr. Wells (Tom Cavanagh). Barry and Linda (guest star Malese Jow) end up on an awkward double date with Eddie (Rick Cosnett) and Iris (Candice Patton).
Tom Cavanagh, who plays Barry Allen's (Grant Gustin) mentor Dr Harrison Wells, has long been known to be the classic villain of the show, and his face has always been obscured by the blurring effect of his super speed, but not anymore.
The CW has released a first look at Tom Cavanagh in the suit.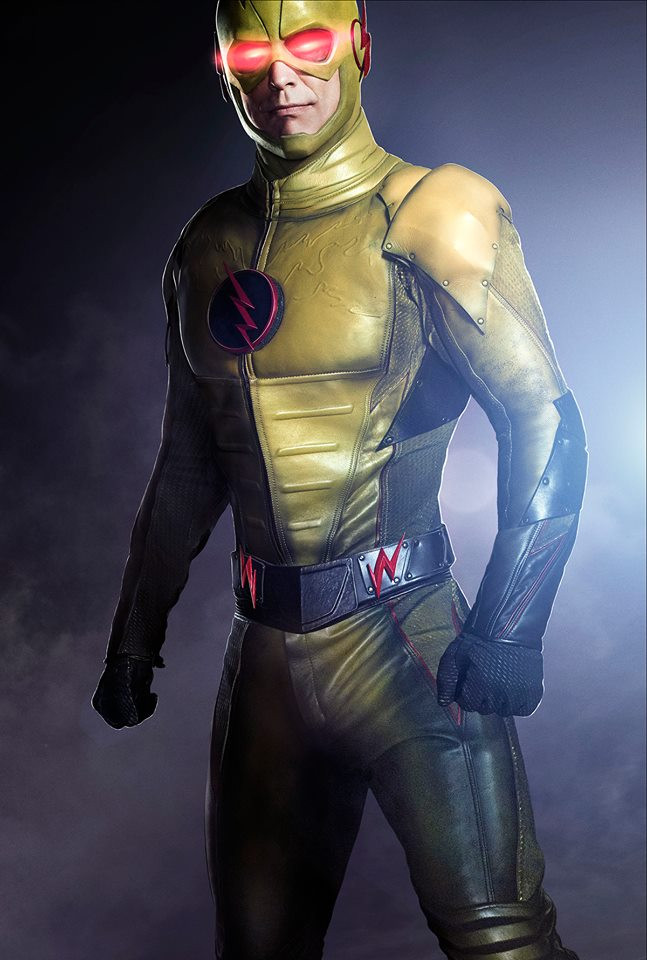 "It's ultimately why I signed on to this job. Not to play a scientist, but to play a time-traveling bandit," Cavanagh told The Hollywood Reporter.
Cavanagh went on to tease about how time travel will play into the series.
The CW has released a new look-forward promo, according to which the last five minutes of this Tuesday's episode will change the face of history. Several previous episodes have also hinted at Barry travelling back in time to the night of his mother's murder.
"If anybody has followed The Flash, then they know Reverse-Flash and The Flash are not just doing this right now in the present day," Cavanagh said, adding, "They have a long history and there's nothing that we're not going to pursue when we try to tell the story. We're trying to tell all of it."
Executive producer Andrew Kreisberg also teased that the show will soon be taking on a major storyline directly from the comics.
"We're definitely talking about the ramifications of time travel," he said.
"There are episodes coming up where there is concern of certain events being changed in the past [that] would affect who people are and their relationships with each other. If the past changes, does the present change as well?" Kreisberg added.