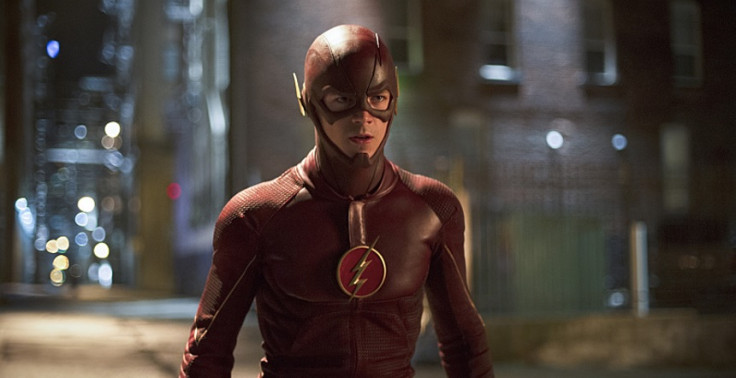 The CW has released the official synopsis for The Flash season 1 finale episode.
Episode 23 is titled Fast Enough, and will air on 19 May 2015.
The episode guest stars Firestorm, Victor Garber, Robbie Amell, and Arrow's Oliver Queen.
The official synopsis reads as follows:
The synopsis teases Harrison Wells, aka Eobard Thawne, presenting Barry with a life-changing choice, which could be the end-game that he was planning for the Flash.
But before the season finale, get ready to see action scenes of DC Comics villain Gorilla Grodd and Flash.
In the upcoming episode titled Grodd Lives, the telepathic gorilla makes his debut in the series.
According to the episode 21 synopsis, "Barry (Grant Gustin) must deal with the Reverse Flash's (Tom Cavanagh) latest threat to a member of the group. To make matter worse, Dr. Wells unleashes Grodd on the city in order to distract Barry and the team. Joe (Jesse L. Martin), Barry and Cisco (Carlos Valdes) head down into the sewers to catch Grodd but the gorilla quickly gets the upper hand after he kidnaps Joe. Iris (Candice Patton) and Barry have a heart to heart talk."
The CW has released promotional pictures of the episode, featuring Grodd in super-powered action, and a helpless Barry trying to fight the beast.
Another picture shows an angry Grodd trying to scare Detective West. It will be interesting to see how The Flash will fight the Gorilla and save Joe from his clutches without help from Wells.