The Flash season 2 episode 16 will not air on 1 March: What is next in store for Barry and Zoom?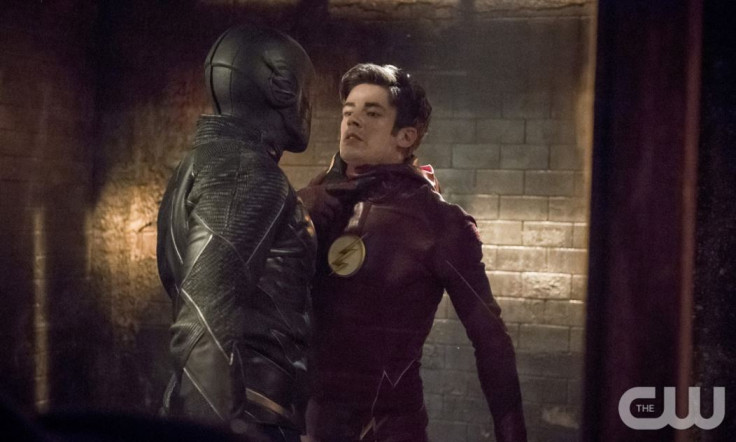 The Flash season 2 has gone on a three-week hiatus and will return with its next chapter on 22 March at 8pm EST on The CW. Episode 16 is titled, Trajectory, where a female Speedster will arrive in Central City.
In the previous episode, fans saw the face behind Zoom's mask, which turned out to be Jay Garrick, played by Teddy Sears. Soon after the episode, he shared a picture of Garrick's iconic helmet with a Zoom twist and wrote, "Well, this is a complication..."
Here is what fans can expect ahead on the show: [Attention: Spoilers ahead]
1. Allison Paige will play the female speedster Trajector, who would be seen for the first time in Barry's city in episode 16. TV Line shared some details about the character's arrival and mentioned: "Having arrived in town intent on creating maximum chaos, Trajectory's antics are misinterpreted as having been perpetrated by the Flash himself. Barry thus must quickly! uncover the mystery of who is the girl in the mask — as well as what is driving her mad desire for speed and destruction."
2. Seems like the new editor at Central City Picture News, Scott Evans, is not a big fan of the Scarlet Speedster and the arrival of Trajectory would only makes things worse. Executive producer Andrew Kreisberg told TV Line: "It's interesting, because [Scott] can't stand The Flash. He thinks The Flash is a phony, and he has a great storyline about why he doesn't believe in heroes anymore. "
Meanwhile, the latest promo for episode 16 shows Scott saying, "The Flash has gone rogue" after which Trajectory is seen "stealing" the people and those in the city's will mistake the female speedster for The Flash.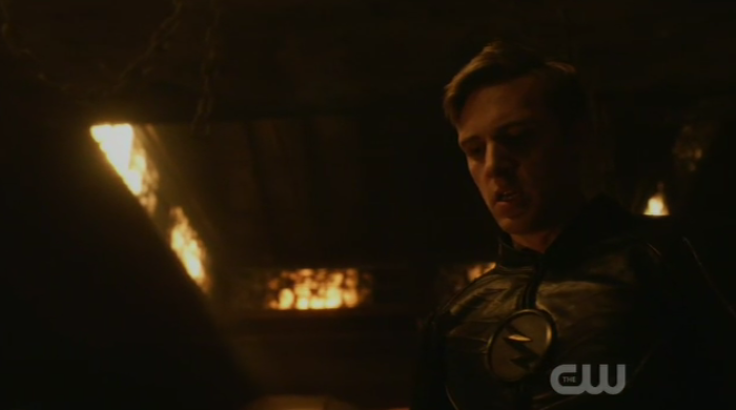 3. Further, Barry is unlikely to handle the truth about Zoom being Hunter Zolomon aka Jay Garrick very well. Actor Grant Gustin said, "It's betrayal and disappointment in himself. Because it's almost like he's been through this before, and he can't believe he let himself go through it again."
4. Although episode 15 revealed that Garrick was Zoom, there are numerous questions that the show has to address around the topic. According to Kreisberg, everything will be explained when Flash season 2 returns from a brief hiatus.
He told EW: "How all of that plays out and what's actually happening, we'll leave for after the break. But we wanted to go out on this run of episodes with a big reveal, just the same way we did at the end of episode 9 in season 1, where we revealed that Harrison Wells was the man in the yellow suit. Zoom's identity is finally revealed."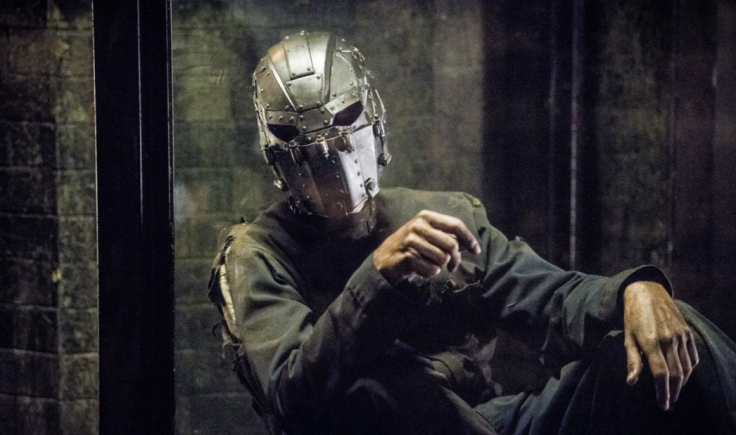 5. During team Flash's journey to Earth 2, Barry met a mysterious man in an iron mask, who hinted at Jay Garrick being Zoom. Fans are now curious about the identity of this man. According to the executive producer, "The mystery of the Man in the Iron Mask will play out over the rest of the season with some clues being layered in along the way. When you do find out who it is, everything will make sense in a very satisfying way."
The show will now air its next episode on 22 March, until then, fans can recap the previous episodes of The Flash season 2 here.
© Copyright IBTimes 2023. All rights reserved.