The Flash season 2 episode 21 found Barry Allen trapped inside speed force, where he meets fake versions of Joe, Iris, Henry and Nora in his childhood home. The Speed Force informs Barry that he can go back to his friends in Central City, but until he catches that spending thing, he will go back as just Barry.
Barry was forced to re-evaluate certain decisions he made after an emotional discussion with the Speed Force. Barry admitted that he never visited his mother's grave and that he is still angry about not saving her. This is when the fake Nora Allen announced that Barry is ready to get his speed back.
Back in Central City, Well's accelerator explosion brought Girder back to life, as it also knocked Jesse and Wally unconscious on the floor. While Wally recovered, Jesse seemed to be exhibiting the same conditions Barry did when he first got his powers. Harrison Wells and Cisco used the accelerator to help Barry and later it was Iris's voice that brought him back.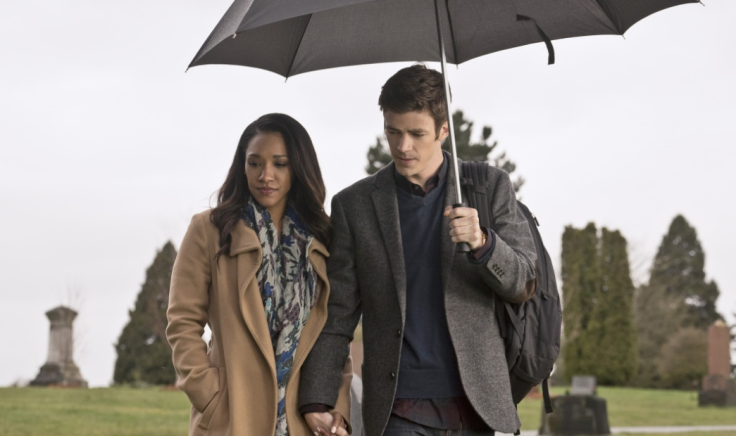 Barry, who gets back to Central City with his speed, took down the Girder, made up with his father Henry, and helped Jesse to wake up, thanks to Speed force. There was also a brief Iris-Barry moment, where the two visited Nora's grave and the speedster said, "The truth is, Iris, I don't know what this is between us or where we go from here. All I know is you're everything to me, and you always have been. And the sound of your voice will always bring me home."
The Kevin Smith-directed episode ended with Zoom giving Caitlin a choice to either be on her side or Barry's as he enlisted an army of metahumans to take over Earth-1.
So, is Jesse a speedster? Are Barry and Iris together? Is Barry fast enough to take down Zoom's minions? All will be answered in The Flash season 2 episode 22.

The upcoming episode of The Flash season 2, is titled, Invincible, which will introduce Arrow's Katie Cassidy as Black Canary's evil doppelganger. The chapter will air on 17 May at 8pm EST on The CW and the official synopsis reads as follows:
The promo for the episode shows the Black Siren, as Zoom tells her that he is up to no good. All the Zoom's evil meta have wrecked the City. We hear Zoom tell Barry, "While you are playing the good little boy, I will be busy winning." This episode will set up the epic showdown between the two in the finale episode.