The Flash season 2 will feature multiple timelines, more time travel, a bunch of speedsters and new supervillains.
The pilot season of the hit CW series ended with a bang, after Barry tried to close the worm hole which was threatening to destroy Central City.
Actor Grant Gustin, who plays the Flash, spoke about the script for season 2 and teased a more comic-book centered season.
He told BuzzFeed, "There are no scripts yet, but [the producers have] broken the second season to me and it's going to be amazing."
"It's going to be even more comic book-y, which is fun, and it's going to go in the direction I want to go with Barry, which is a little more confident and cocky with his powers," he added.
According to Gustin, the upcoming season of The Flash will have multi-layered timelines.
"What's fun about this show is that there's going to be multiple timelines as we move forward. I think we're going to start showing Earth-One and Earth-Two in the near future. There will be kind of different dimensions going on," he said.
On the other hand, executive producer Andrew Kreisberg has teased new villains and more speedsters in season 2.
He told The Hollywood Reporter, "We are going to introduce a few more speedsters next year and a bunch more villains. How they and those villains come about is part of the surprise of season two. We're really excited."
The producer thanked fans for their support and teased that there are more exciting things to come in season 2.
"[Executive producer] Greg [Berlanti] and myself and [executive producer] Geoff Johns and the writers, the cast, the crew, the directors — we are so proud of this season of television.
"As proud as excited as we are about everything we've done this year, we really are just as proud and excited for all the things we are planning coming up. Hopefully people will continue to take this ride with us," he stressed.
In The Flash season 1, our speedsters were The Flash/Barry Allen and Reverse-Flash/Eobard Thawne, but next season will bring in even more meta-humans capable of tapping into the mysterious Speed Force.
Wally West
As previously confirmed by producers, speedster Wally West will come to Central City in season 2.
"That's our hope," showrunner Greg Berlanti responded when asked if Wally West could feature in The Flash.
"And we've already been picked up for a second season so I think if we were going to do something like that, we would do it next season," Berlanti added.
Jay Garrick
In the Flash season finale Jay Garrick's helmet came out of the wormhole, which teased that he will pay a visit to Central City.
The introduction of Garrick could also serve as the TV introduction to Earth 2 and the Multiverse. One journey on the cosmic treadmill and TV's Barry Allen could meet up with original Flash Jay Garrick just as his comic book counterpart did in the Silver Age.
Rip Hunter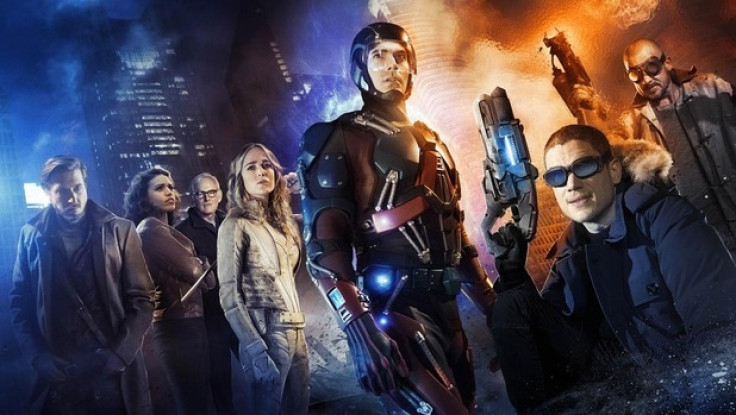 Meanwhile, The Arrow/Flash spin-off series titled Legends of Tomorrow will feature Atom, Firestorm and Captain Cold; and Rip Hunter will play the time master.
The CW describes Rip Hunter as "a roguish time traveler who hides the strains of being responsible for history itself behind a facade of charm and wit."
Arthur Darvill will take on the role, and since the trailer for the CW series shows Flash in it, there is a possibility of him appearing in its parent show in season 2 as well.
The Flash season 2 will premiere in fall 2015.