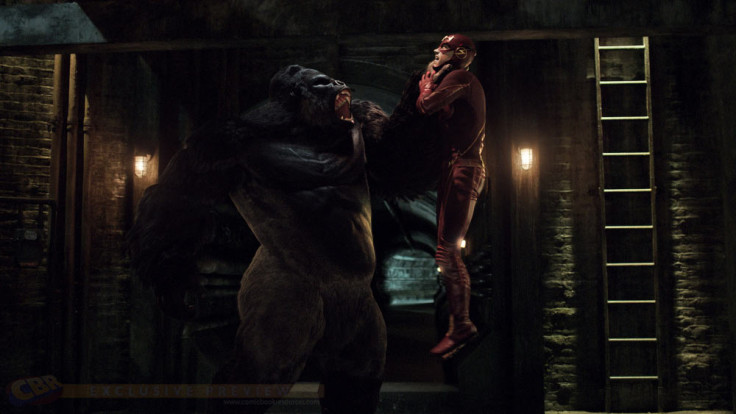 The Flash is going to rumble in the jungle in the upcoming episodes of season 3. Barry Allen and his team will travel to Earth 2's Gorilla City in the two-episode event of The CW show. A new poster for the event previews an adventurous journey ahead for the Star Labs team.
The previous episode of the time travel show ended with Jesse Quick telling Wally West that her father, Harrison Wells has been abducted by the villainous ape.
Now Barry alongside Cisco, Caitlin and Julian will travel to the parallel Earth to save his former mentor. Fans remember that in season 2, the team tricked Grodd and sent him to this Gorilla city in the parallel timeline.
Elsewhere, in the Scarlet Speedster's absence, Wally aka Kid Flash will take up the mantle alongside Joe West and HR to save the Central City from metahuman threats.
Episode 13 is titled, Attack On Gorilla City, which will air on 21 February at 8pm EST. In the chapter Barry and his team travel to Gorilla City and face Grodd.
The official synopsis reads as follows:
Episode 14 titled, Attack On Central City, which will air on 28 February, will feature an epic conclusion to the two-part battle with Grodd. The official synopsis for the chapter reads as follows: