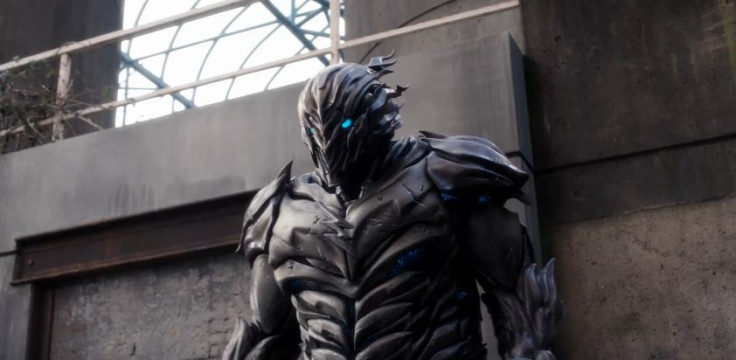 The Flash season 3 returns with a new episode this Tuesday, wherein Barry Allen gets a little closer to learning Savitar's identity, thanks to a new villain, Abra Kadabra (guest star David Dastmalchian). Episode 18, titled Abra Kadabra, will air on 28 March at 8pm EST on The CW Network.
Click here to watch The Flash season 3 live via The CW app. You can also watch the episode online by clicking here (only in the US).
Executive producer Todd Helbing and actor Grant Gustin spoke to The Hollywood Reporter about Savitar's identity.
Helbing said, "Normally we have shown the identity of the villains a lot earlier in the season. There's a specific reason why we waited for this reveal until now. Nobody's going to see this coming. Harrison Wells [Tom Cavanagh] in season one and Jay [Teddy Sears] in season two were satisfying reveals, but this one takes the cake."
Grant Gustin also teased a jarring reveal and told THR, "It is a very different and jarring kind of reveal. I can't really tease much other than it's going to be the hardest big bad to take down or even come up with a way to take down. It creates problems for us when we find out his true identity."
The official synopsis reads as follows:
The Flash (Grant Gustin) battles Abra Kadabra, a villain from Earth-19, who makes him a tempting offer - release him and Abra Kadara will reveal Savitar's true identity. Desperate to save Iris (Candice Patton), Barry considers taking the deal but Gypsy (guest star Jessica Camacho) breaches in to capture the villain for her own reasons and during the melee, Abra Kadabra manages to escape. Barry is furious that Gypsy interfered but Gypsy refuses to back down, forcing Cisco (Carlos Valdes) to take sides. Meanwhile, Julian (Tom Felton) is still a bit cold towards Caitlin (Danielle Panabaker) but when she is severely injured in a battle with Gypsy, he rushes to her side.