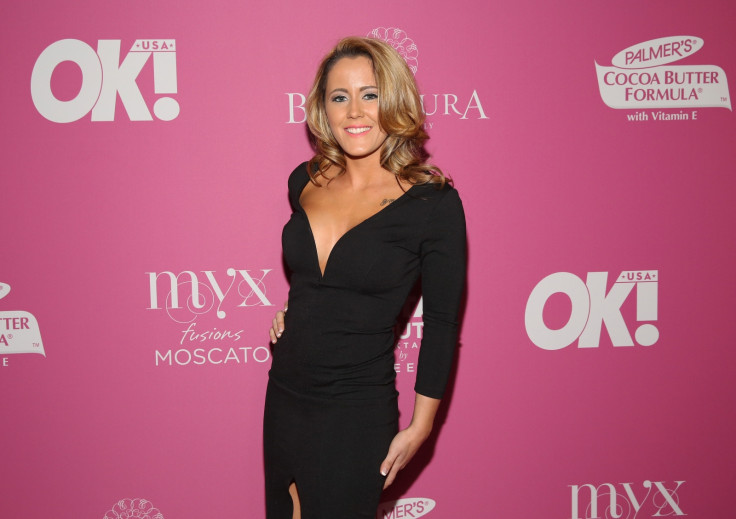 The last part of Teen Mom 2 season 7 reunion will air on Monday (27 March) at 9pm EST on MTV Network, where Jenelle Evans' custody drama along with mother Barbara will take centre stage.
In part 1 of the reunion, fans witnessed high-voltage drama with Jenelle was seen sobbing backstage after confronting her mother Barbara Evans, over still having custody of seven-year-old Jace. The episode ended with the producers calling the police on her.
Click here to watch the episode live on MTV stream. Alternatively, you can watch Teen Mom episodes online by clicking here.
Jenelle stormed out of the set along with Jace, claiming that she is feeling unwell. She refused to film the intro for the reunion and had a meltdown about feeling "excluded" and not wanting to be near her mother. Producers followed her to the parking lot, where they saw Jenelle and David take Jace without getting permission from Barbara and had to call the police.
Meanwhile, a pregnant Chelsea also did not film the intro for the reunion special because she came down with high fever. Kailyn Lowry and Leah Messer were the only ones present during the episode.
Kailyn attended the reunion with Javi Marroquin and ex-Jo River and his fiancée Vee Torres. When asked about her divorce from Javi, she told the host Dr Drew Pinsky, "Before I said the deployment would make us or break us and for me, I think it had solidified my decision. I had not wanted to be with him prior to the deployment so once he deployed, it really sunk in that this is what it would be like if we got divorced. I started to really find myself and really be happy."
Speaking about custody plans, Vee dropped a bomb on Lowry and insisted that she and Rivera share equal custody of Lowry and Rivera's son Isaac. "It just hurts, like, as a mom, like my motherhood is being threatened," a pregnant Lowry said of Torres' remarks.