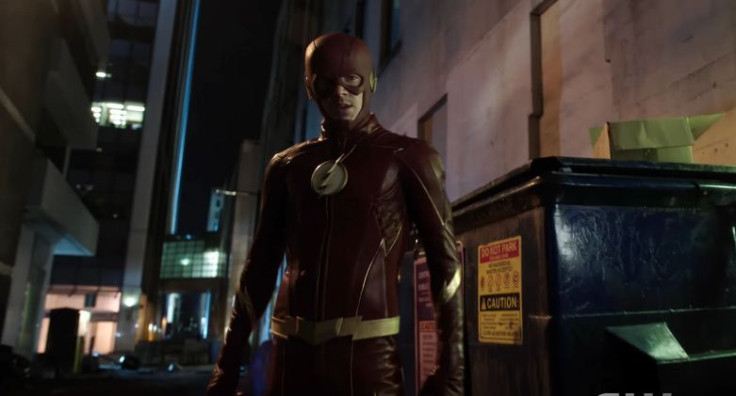 The Flash season 3 has gone on a long hiatus and will return with new episodes on 25 April at 8pm EST on The CW Network. Episode 19 is titled The Once and Future Flash wherein Barry Allen will travel to the future to find a way to save his lady love, Iris West.
The previous episode of The CW show ended with Caitlin Snow dying and resurrecting as Killer Frost, as Barry explained Joe and Iris his plan for saving Iris, and it includes running to the future to find the information he needs to take down Savitar.
A promo for the upcoming episode shows Barry in the future specifically the year 2024, Iris has already died and future Barry looks depressed and dishevelled. The clips opens with Barry asking Cisco, "What happened to everybody?" Cisco, who looks traumatised says, "that is something you are going to have to see for yourself." Then we get a first look at the future Barry, – sporting a long hair and emotional looks– who asks his past self, "You are from before she died aren't you?"
Barry then asks, "Tell me who Savitar is? We will stop him before he even tries." The scene changes to Barry talking to Wally, who is in a wheelchair and as Killer Frost tells the Speedster"You are going to be soo surprised when you find out." The trailer also gives fans a glimpse at a new Flash suit, as the future and the past Barry are seen feuding.
Meanwhile, executive producer Andrew Kreisberg has teased that familiar faces will return in the run-up to the season finale episode. He told Entertainment Weekly, "We have a couple of recurring villains, one major recurring character. It's funny. Every year, around this time of year, I feel like there's this speculation, no matter what show it is, that we don't know what we're doing — maybe we don't — but there is a plan. "
"There's always a plan on every one of these shows. We set stuff up throughout the years that's going to be paid off. Whether you enjoy it or not is something different. But we're really excited about where we're at, how these revelations are going to come [out] and how everything gets wrapped up by the end of the year," the EP added of the finale.