The Flash season 3: First look at Wally West as Kid Flash revealed
Keiynan Lonsdale's Kid Flash will debut in The Flash season 3 premiere episode.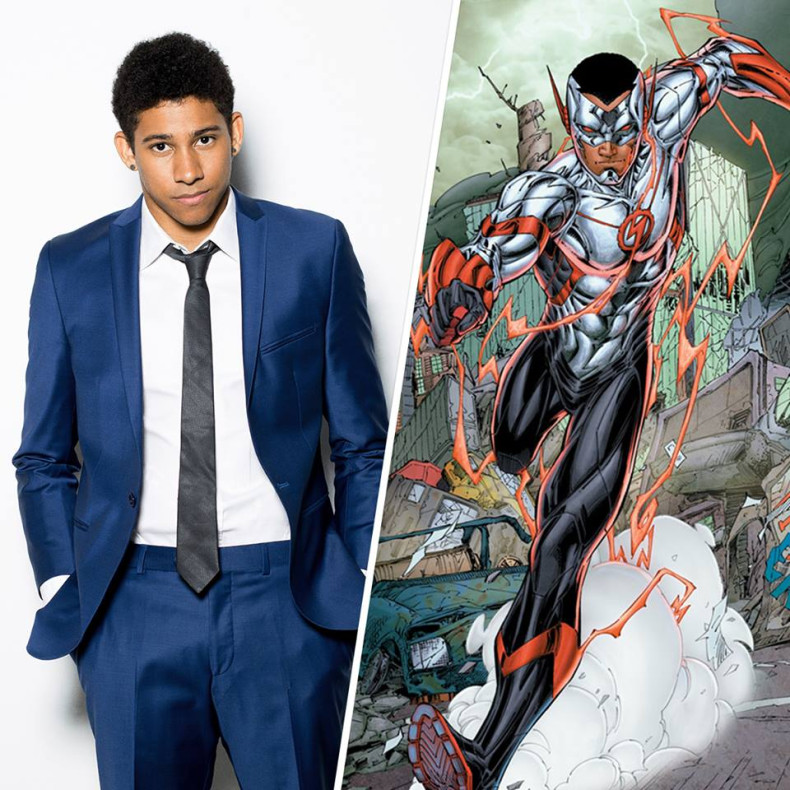 The CW has officially announced that Wally West will become the Kid Flash in season 3 of The Flash, while also releasing the first look at actor Keiynan Lonsdale's speedster suit. The third season of the hit superhero series will premiere on Tuesday, 4 October at 8pm ET/PT.
Wally will finally don a red and yellow suit with an emblem similar to Barry Allen and become The Flash's sidekick in season 3.
Lonsdale also took to Twitter to share the image and teased, "Kid Flash is coming." Lonsdale made his debut as Joe West's estranged son Wally West in season 2 episode 9 titled, Running To Stand Still. In an interview with Blastr back in December, Lonsdale spoke about becoming The Flash's side-kick.
The actor then said, "Personally I'd love to be him working side by side with Barry Allen, with The Flash. To me, that'd be the most exciting kind of thing, to see that. There's so much to love about Wally West and Barry Allen, and it would be cool to have a partner in crime, or really the opposite, to defeat crime [laughs]. That's what I want, to see what kind of craziness they can get into together."
The Flash season 3 premiere episode titled Flashpoint will feature the show's take on the DC Comics storyline, wherein Barry Allen's decision to save his mother's life from Reverse Flash leads to an alternate timeline.
Actor Grant Gustin, who is currently filming for season 3, confirmed that the upcoming season will feature the Flashpoint storyline and shared, "We're definitely doing this FP [Flashpoint] thing our own way... I've read Flashpoint, I've seen the amazing animated film. This will be its own thing."